{"id":7059158991021,"title":"Ecosmart AB3 Ethanol Burner","handle":"ecosmart-ab3-ethanol-burner","description":"\u003ch4\u003eEcosmart AB3 Ethanol Burner\u003c\/h4\u003e\n\u003ch4\u003eSmall but effective round bioethanol burner.\u003c\/h4\u003e\n\u003cp\u003eThe smallest of EcoSmart's round ethanol burners, but no less effective. It's the core of many freestanding, portable designer indoor and outdoor fires, but also provides the versatility to create your own – and the creative designs around the world are testament to this.\u003c\/p\u003e\n\u003cdiv class=\"ct-disclaimer\"\u003e\n\u003cdiv class=\"ic-safety lazyloaded\"\u003e\u003cbr\u003e\u003c\/div\u003e\n\u003cspan class=\"lb-disclaimer\"\u003eThe AB3 Burner is BS EN16647 Compliant.\u003c\/span\u003e\n\u003c\/div\u003e\n\u003cdiv class=\"ct-disclaimer\"\u003e\u003cspan class=\"lb-disclaimer\"\u003e\u003c\/span\u003e\u003c\/div\u003e\n\u003cdiv class=\"ct-disclaimer\"\u003e\n\u003cdiv data-element=\"has-tabs\" class=\"cp-technical-data\"\u003e\n\u003cdiv class=\"wr-header\"\u003e\n\u003ch3 class=\"tt-02\"\u003eConstruction\u003c\/h3\u003e\n\u003c\/div\u003e\n\u003ctable\u003e\n\u003ctbody\u003e\n\u003ctr\u003e\n\u003ctd\u003e\u003cstrong\u003eWeight\u003c\/strong\u003e\u003c\/td\u003e\n\u003ctd\u003e3.7kg [8.2lb]\u003c\/td\u003e\n\u003c\/tr\u003e\n\u003ctr\u003e\n\u003ctd\u003e\n\u003cstrong\u003eModel Dimensions\u003c\/strong\u003e\u003cspan\u003emm [in]\u003c\/span\u003e\n\u003c\/td\u003e\n\u003ctd\u003e\n\u003cspan\u003eL 291 [11.5]\u003c\/span\u003e\u003cspan\u003eW 291 [11.5]\u003c\/span\u003e\u003cspan\u003eD 101 [4]\u003c\/span\u003e\n\u003c\/td\u003e\n\u003c\/tr\u003e\n\u003ctr\u003e\n\u003ctd\u003e\u003cstrong\u003eApplication\u003c\/strong\u003e\u003c\/td\u003e\n\u003ctd\u003e\u003cspan\u003eIndoor \u0026amp; Outdoor\u003c\/span\u003e\u003c\/td\u003e\n\u003c\/tr\u003e\n\u003ctr\u003e\n\u003ctd\u003e\u003cstrong\u003eMaterials\u003c\/strong\u003e\u003c\/td\u003e\n\u003ctd\u003e\u003cspan\u003eStainless Steel Grade 304\u003c\/span\u003e\u003c\/td\u003e\n\u003c\/tr\u003e\n\u003ctr\u003e\n\u003ctd\u003e\u003cstrong\u003eModel Colours\u003c\/strong\u003e\u003c\/td\u003e\n\u003ctd\u003e\n\u003cspan class=\"ic-color ss\"\u003eStainless Steel  \u003c\/span\u003e\u003cspan class=\"ic-color bl\"\u003eBlack  \u003c\/span\u003e\n\u003c\/td\u003e\n\u003c\/tr\u003e\n\u003c\/tbody\u003e\n\u003c\/table\u003e\n\u003csmall class=\"tx-disclaimer ic-ul-small ic-safety\"\u003eThe AB3 Burner is BS EN16647 Compliant.\u003c\/small\u003e\u003csmall class=\"tx-disclaimer\"\u003eRead the manual carefully before operating the burner. Physical model dimensions should be verified against cut out dimensions BEFORE installation begins to confirm tolerances align.\u003c\/small\u003e\n\u003c\/div\u003e\n\u003cdiv data-element=\"has-tabs\" class=\"cp-technical-data\"\u003e\u003c\/div\u003e\n\u003cdiv data-element=\"has-tabs\" class=\"cp-technical-data\"\u003e\n\u003cdiv class=\"wr-header\"\u003e\n\u003ch3 class=\"tt-02\"\u003eEfficiency\u003c\/h3\u003e\n\u003cdiv class=\"wr-scroll\"\u003e\n\u003cdiv data-element=\"tabs\" class=\"cp-tabs\"\u003e\u003ca class=\"active\" data-item-index=\"0\"\u003eAB3\u003c\/a\u003e\u003c\/div\u003e\n\u003c\/div\u003e\n\u003c\/div\u003e\n\u003ctable\u003e\n\u003ctbody\u003e\n\u003ctr\u003e\n\u003ctd\u003e\u003cstrong\u003eCapacity:\u003c\/strong\u003e\u003c\/td\u003e\n\u003ctd\u003e2.5 L [0.7 Gal]\u003c\/td\u003e\n\u003c\/tr\u003e\n\u003ctr\u003e\n\u003ctd\u003e\u003cstrong\u003eHeats on Average:\u003c\/strong\u003e\u003c\/td\u003e\n\u003ctd\u003e20m\u003csup\u003e2\u003c\/sup\u003e\u003cspan\u003e \u003c\/span\u003e[215ft\u003csup\u003e2\u003c\/sup\u003e]\u003c\/td\u003e\n\u003c\/tr\u003e\n\u003ctr\u003e\n\u003ctd\u003e\u003cstrong\u003eMinimum Room:\u003c\/strong\u003e\u003c\/td\u003e\n\u003ctd\u003e40m\u003csup\u003e3\u003c\/sup\u003e\u003cspan\u003e \u003c\/span\u003e[1413ft\u003csup\u003e3\u003c\/sup\u003e]\u003c\/td\u003e\n\u003c\/tr\u003e\n\u003ctr\u003e\n\u003ctd\u003e\u003cstrong\u003eBurn Time:\u003c\/strong\u003e\u003c\/td\u003e\n\u003ctd\u003e8 - 11h\u003c\/td\u003e\n\u003c\/tr\u003e\n\u003ctr\u003e\n\u003ctd\u003e\u003cstrong\u003eThermal Output:\u003c\/strong\u003e\u003c\/td\u003e\n\u003ctd\u003e6.1 MJ\/h - 5800 BTU\/h - 1.7 kW\u003c\/td\u003e\n\u003c\/tr\u003e\n\u003c\/tbody\u003e\n\u003c\/table\u003e\n\u003csmall class=\"tx-disclaimer\"\u003e* These values are indicative only and may vary depending on the model purchased, installation environment, and the composition of the e-NRG bioethanol sourced in each country.\u003c\/small\u003e\n\u003c\/div\u003e\n\u003cdiv data-element=\"has-tabs\" class=\"cp-technical-data\"\u003e\u003c\/div\u003e\n\u003cdiv data-element=\"has-tabs\" class=\"cp-technical-data\"\u003e\n\u003cdiv class=\"wr-header\"\u003e\n\u003ch3 class=\"tt-02\"\u003eAccessories Included.\u003c\/h3\u003e\n\u003cdiv class=\"wr-scroll\"\u003e\n\u003cdiv data-element=\"tabs\" class=\"cp-tabs\"\u003e\n\u003cimg sizes=\"100px\" data-srcset=\"\" data-sizes=\"auto\" data-lazy-applied=\"true\" data-src-retina=\"https:\/\/cdn.mad-uk.com\/media\/alias\/v1632449247\/270x178\/studio\/-\/e-nrg-bioethanol-fire-lighter-safety-accessory-stainless-steel-side.jpg\" data-src=\"https:\/\/cdn.mad-uk.com\/media\/alias\/v1632449247\/270x178\/studio\/-\/e-nrg-bioethanol-fire-lighter-safety-accessory-stainless-steel-side.jpg.webp\" alt=\"AB3 Ethanol Burner - Studio Image by EcoSmart Fire\" src=\"https:\/\/cdn.mad-uk.com\/media\/alias\/v1632449247\/270x178\/studio\/-\/e-nrg-bioethanol-fire-lighter-safety-accessory-stainless-steel-side.jpg.webp\" class=\"border-frame lazyautosizes ls-is-cached lazyloaded\"\u003e\u003cbr\u003e\n\u003c\/div\u003e\n\u003c\/div\u003e\n\u003c\/div\u003e\n\u003cdiv data-item-index=\"0\" class=\"wr-items active\"\u003e\n\u003cdiv class=\"bx-accessory\"\u003e\n\u003cdiv class=\"bx-info\"\u003e\n\u003cstrong\u003eFire Lighter\u003c\/strong\u003e\n\u003cp\u003eThis refillable butane lighter supports the safe ignition of the lighting rod. The length of the lighter further enhances the management of the lighting process.\u003c\/p\u003e\n\u003c\/div\u003e\n\u003c\/div\u003e\n\u003cdiv class=\"bx-accessory\"\u003e\n\u003cimg sizes=\"100px\" data-srcset=\"\" data-sizes=\"auto\" data-lazy-applied=\"true\" data-src-retina=\"https:\/\/cdn.mad-uk.com\/media\/alias\/v1632449247\/270x178\/studio\/-\/e-nrg-bioethanol-lighting-rod-safety-accessory-stainless-steel-45-angle.jpg\" data-src=\"https:\/\/cdn.mad-uk.com\/media\/alias\/v1632449247\/270x178\/studio\/-\/e-nrg-bioethanol-lighting-rod-safety-accessory-stainless-steel-45-angle.jpg.webp\" alt=\"AB3 Ethanol Burner - Studio Image by EcoSmart Fire\" src=\"https:\/\/cdn.mad-uk.com\/media\/alias\/v1632449247\/270x178\/studio\/-\/e-nrg-bioethanol-lighting-rod-safety-accessory-stainless-steel-45-angle.jpg.webp\" class=\"border-frame lazyautosizes ls-is-cached lazyloaded\"\u003e\n\u003cdiv class=\"bx-info\"\u003e\n\u003cstrong\u003eLighting Rod\u003c\/strong\u003e\n\u003cp\u003eThis operational accessory enables you to safely adjust the slider position of the Burner at any time. It is also used for the ignition and extinguishing procedures.\u003c\/p\u003e\n\u003c\/div\u003e\n\u003c\/div\u003e\n\u003cdiv class=\"bx-accessory\"\u003e\n\u003cimg sizes=\"100px\" data-srcset=\"\" data-sizes=\"auto\" data-lazy-applied=\"true\" data-src-retina=\"https:\/\/cdn.mad-uk.com\/media\/alias\/v1632449247\/270x178\/studio\/-\/e-nrg-bioethanol-jerry-can-5l-safety-accessory---45-angle.jpg\" data-src=\"https:\/\/cdn.mad-uk.com\/media\/alias\/v1632449247\/270x178\/studio\/-\/e-nrg-bioethanol-jerry-can-5l-safety-accessory---45-angle.jpg.webp\" alt=\"AB3 Ethanol Burner - Studio Image by EcoSmart Fire\" src=\"https:\/\/cdn.mad-uk.com\/media\/alias\/v1632449247\/270x178\/studio\/-\/e-nrg-bioethanol-jerry-can-5l-safety-accessory---45-angle.jpg.webp\" class=\"border-frame lazyautosizes ls-is-cached lazyloaded\"\u003e\n\u003cdiv class=\"bx-info\"\u003e\n\u003cstrong\u003eJerry Can 5L\u003c\/strong\u003e\n\u003cp\u003eSafety features include automatic stop flow, fast flow rate, locking thumb button control, and self-venting system.\u003c\/p\u003e\n\u003c\/div\u003e\n\u003c\/div\u003e\n\u003cdiv class=\"bx-accessory\"\u003e\n\u003cimg sizes=\"100px\" data-srcset=\"\" data-sizes=\"auto\" data-lazy-applied=\"true\" data-src-retina=\"https:\/\/cdn.mad-uk.com\/media\/alias\/v1632449247\/270x178\/studio\/-\/ecosmart-fire-ab3-top-tray-fireplace-tray-stainless-steel-front.jpg\" data-src=\"https:\/\/cdn.mad-uk.com\/media\/alias\/v1632449247\/270x178\/studio\/-\/ecosmart-fire-ab3-top-tray-fireplace-tray-stainless-steel-front.jpg.webp\" alt=\"AB3 Ethanol Burner - Studio Image by EcoSmart Fire\" src=\"https:\/\/cdn.mad-uk.com\/media\/alias\/v1632449247\/270x178\/studio\/-\/ecosmart-fire-ab3-top-tray-fireplace-tray-stainless-steel-front.jpg.webp\" class=\"border-frame lazyautosizes lazyloaded\"\u003e\n\u003cdiv class=\"bx-info\"\u003e\n\u003cstrong\u003eAB3 Top Tray\u003c\/strong\u003e\n\u003cp\u003eThe incorporation of a Top Tray into your setting protects against heat transference and aids in the collection of accidental spillage.\u003c\/p\u003e\n\u003c\/div\u003e\n\u003c\/div\u003e\n\u003cdiv class=\"bx-accessory\"\u003e\n\u003cimg sizes=\"100px\" data-srcset=\"\" data-sizes=\"auto\" data-lazy-applied=\"true\" data-src-retina=\"https:\/\/cdn.mad-uk.com\/media\/alias\/v1632449247\/270x178\/studio\/-\/e-nrg-bioethanol-jerry-can-5l-safety-accessory---45-angle-01.jpg\" data-src=\"https:\/\/cdn.mad-uk.com\/media\/alias\/v1632449247\/270x178\/studio\/-\/e-nrg-bioethanol-jerry-can-5l-safety-accessory---45-angle-01.jpg.webp\" alt=\"AB3 Ethanol Burner - Studio Image by EcoSmart Fire\" src=\"https:\/\/cdn.mad-uk.com\/media\/alias\/v1632449247\/270x178\/studio\/-\/e-nrg-bioethanol-jerry-can-5l-safety-accessory---45-angle-01.jpg.webp\" class=\"border-frame lazyautosizes lazyloaded\"\u003e\n\u003cdiv class=\"bx-info\"\u003e\n\u003cstrong\u003eJerry Can Spout Extension\u003c\/strong\u003e\n\u003cp\u003eThe e-NRG Jerry Can Spout Extension makes refuelling your EcoSmart Fire easier than ever\u003c\/p\u003e\n\u003c\/div\u003e\n\u003c\/div\u003e\n\u003cdiv class=\"bx-accessory\"\u003e\n\u003cimg sizes=\"100px\" data-srcset=\"\" data-sizes=\"auto\" data-lazy-applied=\"true\" data-src-retina=\"https:\/\/cdn.mad-uk.com\/media\/alias\/v1632449247\/270x178\/studio\/e-nrg-bioethanol-bottle-adaptor-safety-accessory-front.jpg\" data-src=\"https:\/\/cdn.mad-uk.com\/media\/alias\/v1632449247\/270x178\/studio\/e-nrg-bioethanol-bottle-adaptor-safety-accessory-front.jpg.webp\" alt=\"AB3 Ethanol Burner - Studio Image by EcoSmart Fire\" src=\"https:\/\/cdn.mad-uk.com\/media\/alias\/v1632449247\/270x178\/studio\/e-nrg-bioethanol-bottle-adaptor-safety-accessory-front.jpg.webp\" class=\"border-frame lazyautosizes ls-is-cached lazyloaded\"\u003e\n\u003cdiv class=\"bx-info\"\u003e\n\u003cstrong\u003eBottle Adaptor\u003c\/strong\u003e\n\u003cp\u003eThe adaptor connects the safety spout from the Jerry Can straight onto the e-NRG bottle making fuelling the fire quicker and easier.\u003c\/p\u003e\n\u003c\/div\u003e\n\u003c\/div\u003e\n\u003c\/div\u003e\n\u003c\/div\u003e\n\u003c\/div\u003e","published_at":"2021-11-23T13:23:34+00:00","created_at":"2021-11-23T13:11:39+00:00","vendor":"Ecosmart","type":"Ethanol Burner","tags":[],"price":79500,"price_min":79500,"price_max":79500,"available":true,"price_varies":false,"compare_at_price":79500,"compare_at_price_min":79500,"compare_at_price_max":79500,"compare_at_price_varies":false,"variants":[{"id":41075883966637,"title":"Stainless Steel","option1":"Stainless Steel","option2":null,"option3":null,"sku":"ESF.B.AB3.WTT","requires_shipping":true,"taxable":true,"featured_image":{"id":31039326683309,"product_id":7059158991021,"position":1,"created_at":"2021-11-23T13:14:02+00:00","updated_at":"2021-11-23T13:14:04+00:00","alt":"Small ethanol burner","width":3300,"height":2040,"src":"\/\/elegantgardenliving.co.uk\/cdn\/shop\/products\/ecosmart-fire-ab3-ethanol-burner-stainless-steel-front.jpg?v=1637673244","variant_ids":[41075883966637]},"available":true,"name":"Ecosmart AB3 Ethanol Burner - Stainless Steel","public_title":"Stainless Steel","options":["Stainless Steel"],"price":79500,"weight":0,"compare_at_price":79500,"inventory_management":"shopify","barcode":"819283020021","featured_media":{"alt":"Small ethanol burner","id":23327800131757,"position":1,"preview_image":{"aspect_ratio":1.618,"height":2040,"width":3300,"src":"\/\/elegantgardenliving.co.uk\/cdn\/shop\/products\/ecosmart-fire-ab3-ethanol-burner-stainless-steel-front.jpg?v=1637673244"}},"requires_selling_plan":false,"selling_plan_allocations":[]},{"id":41075883999405,"title":"Black","option1":"Black","option2":null,"option3":null,"sku":"ESF.B.AB3.WTT.BL","requires_shipping":true,"taxable":true,"featured_image":{"id":31039326978221,"product_id":7059158991021,"position":2,"created_at":"2021-11-23T13:14:16+00:00","updated_at":"2021-11-23T13:14:18+00:00","alt":"Ethanol burner","width":3300,"height":2040,"src":"\/\/elegantgardenliving.co.uk\/cdn\/shop\/products\/ecosmart-fire-ab3-top-tray-ethanol-burner-black-front.jpg?v=1637673258","variant_ids":[41075883999405]},"available":true,"name":"Ecosmart AB3 Ethanol Burner - Black","public_title":"Black","options":["Black"],"price":79500,"weight":0,"compare_at_price":79500,"inventory_management":"shopify","barcode":"819283020038","featured_media":{"alt":"Ethanol burner","id":23327800426669,"position":2,"preview_image":{"aspect_ratio":1.618,"height":2040,"width":3300,"src":"\/\/elegantgardenliving.co.uk\/cdn\/shop\/products\/ecosmart-fire-ab3-top-tray-ethanol-burner-black-front.jpg?v=1637673258"}},"requires_selling_plan":false,"selling_plan_allocations":[]}],"images":["\/\/elegantgardenliving.co.uk\/cdn\/shop\/products\/ecosmart-fire-ab3-ethanol-burner-stainless-steel-front.jpg?v=1637673244","\/\/elegantgardenliving.co.uk\/cdn\/shop\/products\/ecosmart-fire-ab3-top-tray-ethanol-burner-black-front.jpg?v=1637673258","\/\/elegantgardenliving.co.uk\/cdn\/shop\/products\/ab3-ethanol-burner-melbourne-flower-garden-show-06.jpg?v=1637673281","\/\/elegantgardenliving.co.uk\/cdn\/shop\/products\/ecosmart-fire-ab3-ethanol-burner-front-01.jpg?v=1637673304","\/\/elegantgardenliving.co.uk\/cdn\/shop\/products\/ecosmart-fire-ab3-ethanol-burner-top-01.jpg?v=1637673323"],"featured_image":"\/\/elegantgardenliving.co.uk\/cdn\/shop\/products\/ecosmart-fire-ab3-ethanol-burner-stainless-steel-front.jpg?v=1637673244","options":["Burner Colour"],"media":[{"alt":"Small ethanol burner","id":23327800131757,"position":1,"preview_image":{"aspect_ratio":1.618,"height":2040,"width":3300,"src":"\/\/elegantgardenliving.co.uk\/cdn\/shop\/products\/ecosmart-fire-ab3-ethanol-burner-stainless-steel-front.jpg?v=1637673244"},"aspect_ratio":1.618,"height":2040,"media_type":"image","src":"\/\/elegantgardenliving.co.uk\/cdn\/shop\/products\/ecosmart-fire-ab3-ethanol-burner-stainless-steel-front.jpg?v=1637673244","width":3300},{"alt":"Ethanol burner","id":23327800426669,"position":2,"preview_image":{"aspect_ratio":1.618,"height":2040,"width":3300,"src":"\/\/elegantgardenliving.co.uk\/cdn\/shop\/products\/ecosmart-fire-ab3-top-tray-ethanol-burner-black-front.jpg?v=1637673258"},"aspect_ratio":1.618,"height":2040,"media_type":"image","src":"\/\/elegantgardenliving.co.uk\/cdn\/shop\/products\/ecosmart-fire-ab3-top-tray-ethanol-burner-black-front.jpg?v=1637673258","width":3300},{"alt":"Bioethanol Burner","id":23327801868461,"position":3,"preview_image":{"aspect_ratio":0.667,"height":3600,"width":2400,"src":"\/\/elegantgardenliving.co.uk\/cdn\/shop\/products\/ab3-ethanol-burner-melbourne-flower-garden-show-06.jpg?v=1637673281"},"aspect_ratio":0.667,"height":3600,"media_type":"image","src":"\/\/elegantgardenliving.co.uk\/cdn\/shop\/products\/ab3-ethanol-burner-melbourne-flower-garden-show-06.jpg?v=1637673281","width":2400},{"alt":"Ethanol burner insert","id":23327802491053,"position":4,"preview_image":{"aspect_ratio":1.618,"height":2040,"width":3300,"src":"\/\/elegantgardenliving.co.uk\/cdn\/shop\/products\/ecosmart-fire-ab3-ethanol-burner-front-01.jpg?v=1637673304"},"aspect_ratio":1.618,"height":2040,"media_type":"image","src":"\/\/elegantgardenliving.co.uk\/cdn\/shop\/products\/ecosmart-fire-ab3-ethanol-burner-front-01.jpg?v=1637673304","width":3300},{"alt":"Round ethanol burner","id":23327803572397,"position":5,"preview_image":{"aspect_ratio":1.618,"height":2040,"width":3300,"src":"\/\/elegantgardenliving.co.uk\/cdn\/shop\/products\/ecosmart-fire-ab3-ethanol-burner-top-01.jpg?v=1637673323"},"aspect_ratio":1.618,"height":2040,"media_type":"image","src":"\/\/elegantgardenliving.co.uk\/cdn\/shop\/products\/ecosmart-fire-ab3-ethanol-burner-top-01.jpg?v=1637673323","width":3300}],"requires_selling_plan":false,"selling_plan_groups":[],"content":"\u003ch4\u003eEcosmart AB3 Ethanol Burner\u003c\/h4\u003e\n\u003ch4\u003eSmall but effective round bioethanol burner.\u003c\/h4\u003e\n\u003cp\u003eThe smallest of EcoSmart's round ethanol burners, but no less effective. It's the core of many freestanding, portable designer indoor and outdoor fires, but also provides the versatility to create your own – and the creative designs around the world are testament to this.\u003c\/p\u003e\n\u003cdiv class=\"ct-disclaimer\"\u003e\n\u003cdiv class=\"ic-safety lazyloaded\"\u003e\u003cbr\u003e\u003c\/div\u003e\n\u003cspan class=\"lb-disclaimer\"\u003eThe AB3 Burner is BS EN16647 Compliant.\u003c\/span\u003e\n\u003c\/div\u003e\n\u003cdiv class=\"ct-disclaimer\"\u003e\u003cspan class=\"lb-disclaimer\"\u003e\u003c\/span\u003e\u003c\/div\u003e\n\u003cdiv class=\"ct-disclaimer\"\u003e\n\u003cdiv data-element=\"has-tabs\" class=\"cp-technical-data\"\u003e\n\u003cdiv class=\"wr-header\"\u003e\n\u003ch3 class=\"tt-02\"\u003eConstruction\u003c\/h3\u003e\n\u003c\/div\u003e\n\u003ctable\u003e\n\u003ctbody\u003e\n\u003ctr\u003e\n\u003ctd\u003e\u003cstrong\u003eWeight\u003c\/strong\u003e\u003c\/td\u003e\n\u003ctd\u003e3.7kg [8.2lb]\u003c\/td\u003e\n\u003c\/tr\u003e\n\u003ctr\u003e\n\u003ctd\u003e\n\u003cstrong\u003eModel Dimensions\u003c\/strong\u003e\u003cspan\u003emm [in]\u003c\/span\u003e\n\u003c\/td\u003e\n\u003ctd\u003e\n\u003cspan\u003eL 291 [11.5]\u003c\/span\u003e\u003cspan\u003eW 291 [11.5]\u003c\/span\u003e\u003cspan\u003eD 101 [4]\u003c\/span\u003e\n\u003c\/td\u003e\n\u003c\/tr\u003e\n\u003ctr\u003e\n\u003ctd\u003e\u003cstrong\u003eApplication\u003c\/strong\u003e\u003c\/td\u003e\n\u003ctd\u003e\u003cspan\u003eIndoor \u0026amp; Outdoor\u003c\/span\u003e\u003c\/td\u003e\n\u003c\/tr\u003e\n\u003ctr\u003e\n\u003ctd\u003e\u003cstrong\u003eMaterials\u003c\/strong\u003e\u003c\/td\u003e\n\u003ctd\u003e\u003cspan\u003eStainless Steel Grade 304\u003c\/span\u003e\u003c\/td\u003e\n\u003c\/tr\u003e\n\u003ctr\u003e\n\u003ctd\u003e\u003cstrong\u003eModel Colours\u003c\/strong\u003e\u003c\/td\u003e\n\u003ctd\u003e\n\u003cspan class=\"ic-color ss\"\u003eStainless Steel  \u003c\/span\u003e\u003cspan class=\"ic-color bl\"\u003eBlack  \u003c\/span\u003e\n\u003c\/td\u003e\n\u003c\/tr\u003e\n\u003c\/tbody\u003e\n\u003c\/table\u003e\n\u003csmall class=\"tx-disclaimer ic-ul-small ic-safety\"\u003eThe AB3 Burner is BS EN16647 Compliant.\u003c\/small\u003e\u003csmall class=\"tx-disclaimer\"\u003eRead the manual carefully before operating the burner. Physical model dimensions should be verified against cut out dimensions BEFORE installation begins to confirm tolerances align.\u003c\/small\u003e\n\u003c\/div\u003e\n\u003cdiv data-element=\"has-tabs\" class=\"cp-technical-data\"\u003e\u003c\/div\u003e\n\u003cdiv data-element=\"has-tabs\" class=\"cp-technical-data\"\u003e\n\u003cdiv class=\"wr-header\"\u003e\n\u003ch3 class=\"tt-02\"\u003eEfficiency\u003c\/h3\u003e\n\u003cdiv class=\"wr-scroll\"\u003e\n\u003cdiv data-element=\"tabs\" class=\"cp-tabs\"\u003e\u003ca class=\"active\" data-item-index=\"0\"\u003eAB3\u003c\/a\u003e\u003c\/div\u003e\n\u003c\/div\u003e\n\u003c\/div\u003e\n\u003ctable\u003e\n\u003ctbody\u003e\n\u003ctr\u003e\n\u003ctd\u003e\u003cstrong\u003eCapacity:\u003c\/strong\u003e\u003c\/td\u003e\n\u003ctd\u003e2.5 L [0.7 Gal]\u003c\/td\u003e\n\u003c\/tr\u003e\n\u003ctr\u003e\n\u003ctd\u003e\u003cstrong\u003eHeats on Average:\u003c\/strong\u003e\u003c\/td\u003e\n\u003ctd\u003e20m\u003csup\u003e2\u003c\/sup\u003e\u003cspan\u003e \u003c\/span\u003e[215ft\u003csup\u003e2\u003c\/sup\u003e]\u003c\/td\u003e\n\u003c\/tr\u003e\n\u003ctr\u003e\n\u003ctd\u003e\u003cstrong\u003eMinimum Room:\u003c\/strong\u003e\u003c\/td\u003e\n\u003ctd\u003e40m\u003csup\u003e3\u003c\/sup\u003e\u003cspan\u003e \u003c\/span\u003e[1413ft\u003csup\u003e3\u003c\/sup\u003e]\u003c\/td\u003e\n\u003c\/tr\u003e\n\u003ctr\u003e\n\u003ctd\u003e\u003cstrong\u003eBurn Time:\u003c\/strong\u003e\u003c\/td\u003e\n\u003ctd\u003e8 - 11h\u003c\/td\u003e\n\u003c\/tr\u003e\n\u003ctr\u003e\n\u003ctd\u003e\u003cstrong\u003eThermal Output:\u003c\/strong\u003e\u003c\/td\u003e\n\u003ctd\u003e6.1 MJ\/h - 5800 BTU\/h - 1.7 kW\u003c\/td\u003e\n\u003c\/tr\u003e\n\u003c\/tbody\u003e\n\u003c\/table\u003e\n\u003csmall class=\"tx-disclaimer\"\u003e* These values are indicative only and may vary depending on the model purchased, installation environment, and the composition of the e-NRG bioethanol sourced in each country.\u003c\/small\u003e\n\u003c\/div\u003e\n\u003cdiv data-element=\"has-tabs\" class=\"cp-technical-data\"\u003e\u003c\/div\u003e\n\u003cdiv data-element=\"has-tabs\" class=\"cp-technical-data\"\u003e\n\u003cdiv class=\"wr-header\"\u003e\n\u003ch3 class=\"tt-02\"\u003eAccessories Included.\u003c\/h3\u003e\n\u003cdiv class=\"wr-scroll\"\u003e\n\u003cdiv data-element=\"tabs\" class=\"cp-tabs\"\u003e\n\u003cimg sizes=\"100px\" data-srcset=\"\" data-sizes=\"auto\" data-lazy-applied=\"true\" data-src-retina=\"https:\/\/cdn.mad-uk.com\/media\/alias\/v1632449247\/270x178\/studio\/-\/e-nrg-bioethanol-fire-lighter-safety-accessory-stainless-steel-side.jpg\" data-src=\"https:\/\/cdn.mad-uk.com\/media\/alias\/v1632449247\/270x178\/studio\/-\/e-nrg-bioethanol-fire-lighter-safety-accessory-stainless-steel-side.jpg.webp\" alt=\"AB3 Ethanol Burner - Studio Image by EcoSmart Fire\" src=\"https:\/\/cdn.mad-uk.com\/media\/alias\/v1632449247\/270x178\/studio\/-\/e-nrg-bioethanol-fire-lighter-safety-accessory-stainless-steel-side.jpg.webp\" class=\"border-frame lazyautosizes ls-is-cached lazyloaded\"\u003e\u003cbr\u003e\n\u003c\/div\u003e\n\u003c\/div\u003e\n\u003c\/div\u003e\n\u003cdiv data-item-index=\"0\" class=\"wr-items active\"\u003e\n\u003cdiv class=\"bx-accessory\"\u003e\n\u003cdiv class=\"bx-info\"\u003e\n\u003cstrong\u003eFire Lighter\u003c\/strong\u003e\n\u003cp\u003eThis refillable butane lighter supports the safe ignition of the lighting rod. The length of the lighter further enhances the management of the lighting process.\u003c\/p\u003e\n\u003c\/div\u003e\n\u003c\/div\u003e\n\u003cdiv class=\"bx-accessory\"\u003e\n\u003cimg sizes=\"100px\" data-srcset=\"\" data-sizes=\"auto\" data-lazy-applied=\"true\" data-src-retina=\"https:\/\/cdn.mad-uk.com\/media\/alias\/v1632449247\/270x178\/studio\/-\/e-nrg-bioethanol-lighting-rod-safety-accessory-stainless-steel-45-angle.jpg\" data-src=\"https:\/\/cdn.mad-uk.com\/media\/alias\/v1632449247\/270x178\/studio\/-\/e-nrg-bioethanol-lighting-rod-safety-accessory-stainless-steel-45-angle.jpg.webp\" alt=\"AB3 Ethanol Burner - Studio Image by EcoSmart Fire\" src=\"https:\/\/cdn.mad-uk.com\/media\/alias\/v1632449247\/270x178\/studio\/-\/e-nrg-bioethanol-lighting-rod-safety-accessory-stainless-steel-45-angle.jpg.webp\" class=\"border-frame lazyautosizes ls-is-cached lazyloaded\"\u003e\n\u003cdiv class=\"bx-info\"\u003e\n\u003cstrong\u003eLighting Rod\u003c\/strong\u003e\n\u003cp\u003eThis operational accessory enables you to safely adjust the slider position of the Burner at any time. It is also used for the ignition and extinguishing procedures.\u003c\/p\u003e\n\u003c\/div\u003e\n\u003c\/div\u003e\n\u003cdiv class=\"bx-accessory\"\u003e\n\u003cimg sizes=\"100px\" data-srcset=\"\" data-sizes=\"auto\" data-lazy-applied=\"true\" data-src-retina=\"https:\/\/cdn.mad-uk.com\/media\/alias\/v1632449247\/270x178\/studio\/-\/e-nrg-bioethanol-jerry-can-5l-safety-accessory---45-angle.jpg\" data-src=\"https:\/\/cdn.mad-uk.com\/media\/alias\/v1632449247\/270x178\/studio\/-\/e-nrg-bioethanol-jerry-can-5l-safety-accessory---45-angle.jpg.webp\" alt=\"AB3 Ethanol Burner - Studio Image by EcoSmart Fire\" src=\"https:\/\/cdn.mad-uk.com\/media\/alias\/v1632449247\/270x178\/studio\/-\/e-nrg-bioethanol-jerry-can-5l-safety-accessory---45-angle.jpg.webp\" class=\"border-frame lazyautosizes ls-is-cached lazyloaded\"\u003e\n\u003cdiv class=\"bx-info\"\u003e\n\u003cstrong\u003eJerry Can 5L\u003c\/strong\u003e\n\u003cp\u003eSafety features include automatic stop flow, fast flow rate, locking thumb button control, and self-venting system.\u003c\/p\u003e\n\u003c\/div\u003e\n\u003c\/div\u003e\n\u003cdiv class=\"bx-accessory\"\u003e\n\u003cimg sizes=\"100px\" data-srcset=\"\" data-sizes=\"auto\" data-lazy-applied=\"true\" data-src-retina=\"https:\/\/cdn.mad-uk.com\/media\/alias\/v1632449247\/270x178\/studio\/-\/ecosmart-fire-ab3-top-tray-fireplace-tray-stainless-steel-front.jpg\" data-src=\"https:\/\/cdn.mad-uk.com\/media\/alias\/v1632449247\/270x178\/studio\/-\/ecosmart-fire-ab3-top-tray-fireplace-tray-stainless-steel-front.jpg.webp\" alt=\"AB3 Ethanol Burner - Studio Image by EcoSmart Fire\" src=\"https:\/\/cdn.mad-uk.com\/media\/alias\/v1632449247\/270x178\/studio\/-\/ecosmart-fire-ab3-top-tray-fireplace-tray-stainless-steel-front.jpg.webp\" class=\"border-frame lazyautosizes lazyloaded\"\u003e\n\u003cdiv class=\"bx-info\"\u003e\n\u003cstrong\u003eAB3 Top Tray\u003c\/strong\u003e\n\u003cp\u003eThe incorporation of a Top Tray into your setting protects against heat transference and aids in the collection of accidental spillage.\u003c\/p\u003e\n\u003c\/div\u003e\n\u003c\/div\u003e\n\u003cdiv class=\"bx-accessory\"\u003e\n\u003cimg sizes=\"100px\" data-srcset=\"\" data-sizes=\"auto\" data-lazy-applied=\"true\" data-src-retina=\"https:\/\/cdn.mad-uk.com\/media\/alias\/v1632449247\/270x178\/studio\/-\/e-nrg-bioethanol-jerry-can-5l-safety-accessory---45-angle-01.jpg\" data-src=\"https:\/\/cdn.mad-uk.com\/media\/alias\/v1632449247\/270x178\/studio\/-\/e-nrg-bioethanol-jerry-can-5l-safety-accessory---45-angle-01.jpg.webp\" alt=\"AB3 Ethanol Burner - Studio Image by EcoSmart Fire\" src=\"https:\/\/cdn.mad-uk.com\/media\/alias\/v1632449247\/270x178\/studio\/-\/e-nrg-bioethanol-jerry-can-5l-safety-accessory---45-angle-01.jpg.webp\" class=\"border-frame lazyautosizes lazyloaded\"\u003e\n\u003cdiv class=\"bx-info\"\u003e\n\u003cstrong\u003eJerry Can Spout Extension\u003c\/strong\u003e\n\u003cp\u003eThe e-NRG Jerry Can Spout Extension makes refuelling your EcoSmart Fire easier than ever\u003c\/p\u003e\n\u003c\/div\u003e\n\u003c\/div\u003e\n\u003cdiv class=\"bx-accessory\"\u003e\n\u003cimg sizes=\"100px\" data-srcset=\"\" data-sizes=\"auto\" data-lazy-applied=\"true\" data-src-retina=\"https:\/\/cdn.mad-uk.com\/media\/alias\/v1632449247\/270x178\/studio\/e-nrg-bioethanol-bottle-adaptor-safety-accessory-front.jpg\" data-src=\"https:\/\/cdn.mad-uk.com\/media\/alias\/v1632449247\/270x178\/studio\/e-nrg-bioethanol-bottle-adaptor-safety-accessory-front.jpg.webp\" alt=\"AB3 Ethanol Burner - Studio Image by EcoSmart Fire\" src=\"https:\/\/cdn.mad-uk.com\/media\/alias\/v1632449247\/270x178\/studio\/e-nrg-bioethanol-bottle-adaptor-safety-accessory-front.jpg.webp\" class=\"border-frame lazyautosizes ls-is-cached lazyloaded\"\u003e\n\u003cdiv class=\"bx-info\"\u003e\n\u003cstrong\u003eBottle Adaptor\u003c\/strong\u003e\n\u003cp\u003eThe adaptor connects the safety spout from the Jerry Can straight onto the e-NRG bottle making fuelling the fire quicker and easier.\u003c\/p\u003e\n\u003c\/div\u003e\n\u003c\/div\u003e\n\u003c\/div\u003e\n\u003c\/div\u003e\n\u003c\/div\u003e"}
Ecosmart AB3 Ethanol Burner
Why Buy From Us?
FREE Delivery ✓
Authorised Dealer ✓
100% Secure Shopping ✓
No Hidden Fees ✓
Great Customer Service ✓
Ecosmart AB3 Ethanol Burner
Small but effective round bioethanol burner.
The smallest of EcoSmart's round ethanol burners, but no less effective. It's the core of many freestanding, portable designer indoor and outdoor fires, but also provides the versatility to create your own – and the creative designs around the world are testament to this.
The AB3 Burner is BS EN16647 Compliant.
Construction
Weight
3.7kg [8.2lb]
Model Dimensions

mm [in]

L 291 [11.5]

W 291 [11.5]

D 101 [4]

Application

Indoor & Outdoor

Materials

Stainless Steel Grade 304

Model Colours

Stainless Steel  

Black  
The AB3 Burner is BS EN16647 Compliant.Read the manual carefully before operating the burner. Physical model dimensions should be verified against cut out dimensions BEFORE installation begins to confirm tolerances align.
Efficiency
Capacity:
2.5 L [0.7 Gal]
Heats on Average:
20m2

 

[215ft2]
Minimum Room:
40m3

 

[1413ft3]
Burn Time:
8 - 11h
Thermal Output:
6.1 MJ/h - 5800 BTU/h - 1.7 kW
* These values are indicative only and may vary depending on the model purchased, installation environment, and the composition of the e-NRG bioethanol sourced in each country.
Accessories Included.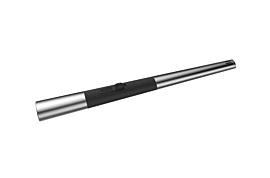 Fire Lighter
This refillable butane lighter supports the safe ignition of the lighting rod. The length of the lighter further enhances the management of the lighting process.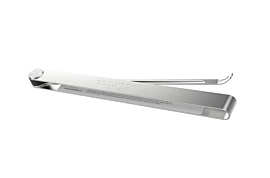 Lighting Rod
This operational accessory enables you to safely adjust the slider position of the Burner at any time. It is also used for the ignition and extinguishing procedures.
Jerry Can 5L
Safety features include automatic stop flow, fast flow rate, locking thumb button control, and self-venting system.
AB3 Top Tray
The incorporation of a Top Tray into your setting protects against heat transference and aids in the collection of accidental spillage.
Jerry Can Spout Extension
The e-NRG Jerry Can Spout Extension makes refuelling your EcoSmart Fire easier than ever
Bottle Adaptor
The adaptor connects the safety spout from the Jerry Can straight onto the e-NRG bottle making fuelling the fire quicker and easier.
Order confirmation
When we receive your order, we provide you with a confirmation to your email. In addition, when you receive your order confirmation we have pre-authorised your payment method. We check with our warehouse or suppliers to make sure that your desired item is available and can be despatched. In the event that your items are unavailable for immediate despatch, we remove the pre-authorisation from your credit card and send you an email informing you of our actions. When items are available to be dispatched, we process the charges and prepare to despatch your order.
How will my order be delivered?
All orders will be delivered using the fastest, safest, and most reliable methods. Once we process your payment, we dispatch your items within the delivery time frame stated on the product page. Then, we send you a despatch notification after your item/s have left the warehouse. We will choose the most suitable delivery method and courier after you order. It's not possible to choose a courier or delivery method yourself.
Where does www.elegantgardenliving.co.uk deliver?
We deliver anywhere in the UK (United Kingdom)
There may be additional charges for the 'offshore domestic regions' and 'Scottish Highlands': the Channel Islands, Isle of Wight, Isle of Man, Scilly Isles, Scottish Highlands, Scottish Islands and Northern Ireland.
If your address is outside of the UK mainland please contact for a delivery quote, either by email info@elegantgardenliving.co.uk or by phone: 01663764705
Have a question about this product? Send it to us via the form below and we will get back to you as soon as possible with an answer.