{"id":7034666483885,"title":"Ecosmart Flex 50SS Single Sided Fireplace Insert","handle":"ecosmart-flex-50ss-single-sided-fireplace-insert","description":"\u003ch3 data-mce-fragment=\"1\"\u003eEcosmart Flex 50SS Single Sided Bioethanol Fireplace\u003c\/h3\u003e\n\u003cp\u003e\u003cspan\u003eEnjoy an alluring flame from any angle you look at it.\u003c\/span\u003e\u003c\/p\u003e\n\u003cp\u003eSpecifically designed for a single room application, the Ecosmart Flex Single Sided Fireplace Insert features one open side, enabling the flame to be viewed from the front. The bioethanol, true zero-clearance fireplace can be used to create a striking addition to a feature wall, integrated within cabinetry or a fireplace setting - whether in a residential dining room, indoor or outdoor living area, or commercial spaces.\u003c\/p\u003e\n\u003cp\u003eThe clean lines and 'all flame' configuration of the Ecosmart Flex 50SS means the entire viewing area is dedicated to the eye-catching flame, creating a harmonious blend of traditional style and contemporary design.\u003c\/p\u003e\n\u003cp\u003eOne of the most popular of the XL Series burners, the XL900 burner delivers a stunning linear flame. With a 9L capacity, this elongated burner can heat up to 60m\u003csup\u003e2\u003c\/sup\u003e, making it ideal for larger residential and hospitality spaces such as open plan restaurants and bars or hotel lobby areas.\u003c\/p\u003e\n\u003cp\u003eEfficiency is a key feature of this burner, delivering up to 13 hours of heat generating flame from a single refill.\u003c\/p\u003e\n\u003cdiv class=\"ct-disclaimer\"\u003e\n\u003cdiv class=\"ic-safety lazyloaded\"\u003e\u003cbr\u003e\u003c\/div\u003e\n\u003cspan class=\"lb-disclaimer\"\u003eManufacturer approved surround for the BS EN16647 Compliant XL900 burner.\u003c\/span\u003e\n\u003c\/div\u003e\n\u003cdiv class=\"ct-disclaimer\"\u003e\u003cspan class=\"lb-disclaimer\"\u003e\u003c\/span\u003e\u003c\/div\u003e\n\u003cdiv class=\"ct-disclaimer\"\u003e\u003cspan class=\"lb-disclaimer\"\u003e\u003c\/span\u003e\u003c\/div\u003e\n\u003cdiv class=\"ct-disclaimer\"\u003e\n\u003cdiv class=\"cp-technical-data\" data-element=\"has-tabs\"\u003e\n\u003cdiv class=\"wr-header\"\u003e\n\u003ch3 class=\"tt-02\"\u003eConstruction\u003c\/h3\u003e\n\u003c\/div\u003e\n\u003ctable\u003e\n\u003ctbody\u003e\n\u003ctr\u003e\n\u003ctd\u003e\u003cstrong\u003eWeight\u003c\/strong\u003e\u003c\/td\u003e\n\u003ctd\u003e71.40kg [157lb]\u003c\/td\u003e\n\u003c\/tr\u003e\n\u003ctr\u003e\n\u003ctd\u003e\n\u003cstrong\u003eModel Dimensions\u003c\/strong\u003e\u003cspan\u003emm [in]\u003c\/span\u003e\n\u003c\/td\u003e\n\u003ctd\u003e\n\u003cspan\u003eW 1470 [57.9]\u003c\/span\u003e\u003cspan\u003eD 365 [14.4]\u003c\/span\u003e\u003cspan\u003eH 807 [31.8]\u003c\/span\u003e\n\u003c\/td\u003e\n\u003c\/tr\u003e\n\u003ctr\u003e\n\u003ctd\u003e\n\u003cstrong\u003eViewing Area\u003c\/strong\u003e\u003cspan\u003emm [in]\u003c\/span\u003e\n\u003c\/td\u003e\n\u003ctd\u003e\n\u003cspan\u003eW 1270 [50]\u003c\/span\u003e\u003cspan\u003eD 340 [13.4]\u003c\/span\u003e\u003cspan\u003eH 502 [19.8]\u003c\/span\u003e\n\u003c\/td\u003e\n\u003c\/tr\u003e\n\u003ctr\u003e\n\u003ctd\u003e\u003cstrong\u003eMaterials\u003c\/strong\u003e\u003c\/td\u003e\n\u003ctd\u003e\u003cspan\u003eMild Steel \u0026amp; Toughened Glass\u003c\/span\u003e\u003c\/td\u003e\n\u003c\/tr\u003e\n\u003ctr\u003e\n\u003ctd\u003e\u003cstrong\u003eModel Colour\u003c\/strong\u003e\u003c\/td\u003e\n\u003ctd\u003e\u003cspan class=\"ic-color bl\"\u003eBlack  \u003c\/span\u003e\u003c\/td\u003e\n\u003c\/tr\u003e\n\u003ctr\u003e\n\u003ctd\u003e\u003cstrong\u003eBurner Colours\u003c\/strong\u003e\u003c\/td\u003e\n\u003ctd\u003e\n\u003cspan class=\"ic-color ss\"\u003eStainless Steel or \u003c\/span\u003e\u003cspan class=\"ic-color bk\"\u003eBlack  \u003c\/span\u003e\n\u003c\/td\u003e\n\u003c\/tr\u003e\n\u003c\/tbody\u003e\n\u003c\/table\u003e\n\u003csmall class=\"tx-disclaimer ic-ul-small ic-safety\"\u003eManufacturer approved surround for the BS EN16647 Compliant XL900 burner.\u003c\/small\u003e\u003csmall class=\"tx-disclaimer\"\u003eOur fireboxes are manufactured to the highest standards and in accordance with ISO 9001:2008.\u003c\/small\u003e\n\u003c\/div\u003e\n\u003cdiv class=\"cp-technical-data\" data-element=\"has-tabs\"\u003e\u003c\/div\u003e\n\u003cdiv class=\"cp-technical-data\" data-element=\"has-tabs\"\u003e\n\u003cdiv class=\"wr-header\"\u003e\n\u003ch3 class=\"tt-02\"\u003eBurner Efficiency\u003c\/h3\u003e\n\u003cdiv class=\"wr-scroll\"\u003e\n\u003cdiv class=\"cp-tabs\" data-element=\"tabs\"\u003e\u003ca data-item-index=\"0\" class=\"active\"\u003eXL900\u003c\/a\u003e\u003c\/div\u003e\n\u003c\/div\u003e\n\u003c\/div\u003e\n\u003ctable\u003e\n\u003ctbody\u003e\n\u003ctr\u003e\n\u003ctd\u003e\u003cstrong\u003eCapacity:\u003c\/strong\u003e\u003c\/td\u003e\n\u003ctd\u003e9 L [2.4 Gal]\u003c\/td\u003e\n\u003c\/tr\u003e\n\u003ctr\u003e\n\u003ctd\u003e\u003cstrong\u003eHeats on Average:\u003c\/strong\u003e\u003c\/td\u003e\n\u003ctd\u003e60m\u003csup\u003e2\u003c\/sup\u003e\u003cspan\u003e \u003c\/span\u003e[646ft\u003csup\u003e2\u003c\/sup\u003e]\u003c\/td\u003e\n\u003c\/tr\u003e\n\u003ctr\u003e\n\u003ctd\u003e\u003cstrong\u003eMinimum Room:\u003c\/strong\u003e\u003c\/td\u003e\n\u003ctd\u003e110m\u003csup\u003e3\u003c\/sup\u003e\u003cspan\u003e \u003c\/span\u003e[3885ft\u003csup\u003e3\u003c\/sup\u003e]\u003c\/td\u003e\n\u003c\/tr\u003e\n\u003ctr\u003e\n\u003ctd\u003e\u003cstrong\u003eBurn Time:\u003c\/strong\u003e\u003c\/td\u003e\n\u003ctd\u003e8-13h\u003c\/td\u003e\n\u003c\/tr\u003e\n\u003ctr\u003e\n\u003ctd\u003e\u003cstrong\u003eThermal Output:\u003c\/strong\u003e\u003c\/td\u003e\n\u003ctd\u003e16 MJ\/h - 15000 BTU\/h - 4.4 kW\u003c\/td\u003e\n\u003c\/tr\u003e\n\u003c\/tbody\u003e\n\u003c\/table\u003e\n\u003csmall class=\"tx-disclaimer\"\u003e* These values are indicative only and may vary depending on the model purchased, installation environment, and the composition of the e-NRG bioethanol sourced in each country.\u003c\/small\u003e\n\u003c\/div\u003e\n\u003cdiv class=\"cp-technical-data\" data-element=\"has-tabs\"\u003e\u003cbr\u003e\u003c\/div\u003e\n\u003cdiv class=\"cp-technical-data\" data-element=\"has-tabs\"\u003e\n\u003cdiv class=\"wr-header\"\u003e\n\u003ch3 class=\"tt-02\"\u003eAccessories Included\u003c\/h3\u003e\n\u003cdiv class=\"wr-scroll\"\u003e\n\u003cdiv class=\"cp-tabs\" data-element=\"tabs\"\u003e\u003cbr\u003e\u003c\/div\u003e\n\u003c\/div\u003e\n\u003c\/div\u003e\n\u003cdiv class=\"wr-items active\" data-item-index=\"0\"\u003e\n\u003cdiv class=\"bx-accessory\"\u003e\n\u003cimg class=\"border-frame lazyautosizes ls-is-cached lazyloaded\" src=\"https:\/\/cdn.mad-uk.com\/media\/alias\/v1632449247\/270x178\/studio\/-\/e-nrg-bioethanol-fire-lighter-safety-accessory-stainless-steel-side.jpg.webp\" alt=\"Flex 50SS Flex Fireplace - Studio Image by EcoSmart Fire\" data-src=\"https:\/\/cdn.mad-uk.com\/media\/alias\/v1632449247\/270x178\/studio\/-\/e-nrg-bioethanol-fire-lighter-safety-accessory-stainless-steel-side.jpg.webp\" data-src-retina=\"https:\/\/cdn.mad-uk.com\/media\/alias\/v1632449247\/270x178\/studio\/-\/e-nrg-bioethanol-fire-lighter-safety-accessory-stainless-steel-side.jpg\" data-lazy-applied=\"true\" data-sizes=\"auto\" data-srcset=\"\" sizes=\"100px\"\u003e\n\u003cdiv class=\"bx-info\"\u003e\n\u003cstrong\u003eFire Lighter\u003c\/strong\u003e\n\u003cp\u003eThis refillable butane lighter supports the safe ignition of the lighting rod. The length of the lighter further enhances the management of the lighting process.\u003c\/p\u003e\n\u003c\/div\u003e\n\u003c\/div\u003e\n\u003cdiv class=\"bx-accessory\"\u003e\n\u003cimg class=\"border-frame lazyautosizes ls-is-cached lazyloaded\" src=\"https:\/\/cdn.mad-uk.com\/media\/alias\/v1632449247\/270x178\/studio\/-\/e-nrg-bioethanol-lighting-rod-safety-accessory-stainless-steel-45-angle.jpg.webp\" alt=\"Flex 50SS Flex Fireplace - Studio Image by EcoSmart Fire\" data-src=\"https:\/\/cdn.mad-uk.com\/media\/alias\/v1632449247\/270x178\/studio\/-\/e-nrg-bioethanol-lighting-rod-safety-accessory-stainless-steel-45-angle.jpg.webp\" data-src-retina=\"https:\/\/cdn.mad-uk.com\/media\/alias\/v1632449247\/270x178\/studio\/-\/e-nrg-bioethanol-lighting-rod-safety-accessory-stainless-steel-45-angle.jpg\" data-lazy-applied=\"true\" data-sizes=\"auto\" data-srcset=\"\" sizes=\"100px\"\u003e\n\u003cdiv class=\"bx-info\"\u003e\n\u003cstrong\u003eLighting Rod\u003c\/strong\u003e\n\u003cp\u003eThis operational accessory enables you to safely adjust the slider position of the Burner at any time. It is also used for the ignition and extinguishing procedures.\u003c\/p\u003e\n\u003c\/div\u003e\n\u003c\/div\u003e\n\u003cdiv class=\"bx-accessory\"\u003e\n\u003cimg class=\"border-frame lazyautosizes ls-is-cached lazyloaded\" src=\"https:\/\/cdn.mad-uk.com\/media\/alias\/v1632449247\/270x178\/studio\/-\/e-nrg-bioethanol-jerry-can-5l-safety-accessory---45-angle.jpg.webp\" alt=\"Flex 50SS Flex Fireplace - Studio Image by EcoSmart Fire\" data-src=\"https:\/\/cdn.mad-uk.com\/media\/alias\/v1632449247\/270x178\/studio\/-\/e-nrg-bioethanol-jerry-can-5l-safety-accessory---45-angle.jpg.webp\" data-src-retina=\"https:\/\/cdn.mad-uk.com\/media\/alias\/v1632449247\/270x178\/studio\/-\/e-nrg-bioethanol-jerry-can-5l-safety-accessory---45-angle.jpg\" data-lazy-applied=\"true\" data-sizes=\"auto\" data-srcset=\"\" sizes=\"100px\"\u003e\n\u003cdiv class=\"bx-info\"\u003e\n\u003cstrong\u003eJerry Can 5L\u003c\/strong\u003e\n\u003cp\u003eSafety features include automatic stop flow, fast flow rate, locking thumb button control, and self-venting system.\u003c\/p\u003e\n\u003c\/div\u003e\n\u003c\/div\u003e\n\u003cdiv class=\"bx-accessory\"\u003e\n\u003cimg class=\"border-frame lazyautosizes ls-is-cached lazyloaded\" src=\"https:\/\/cdn.mad-uk.com\/media\/alias\/v1632449247\/270x178\/studio\/-\/ecosmart-fire-xl-baffles-replacement-items-stainless-steel-45-angle.jpg.webp\" alt=\"Flex 50SS Flex Fireplace - Studio Image by EcoSmart Fire\" data-src=\"https:\/\/cdn.mad-uk.com\/media\/alias\/v1632449247\/270x178\/studio\/-\/ecosmart-fire-xl-baffles-replacement-items-stainless-steel-45-angle.jpg.webp\" data-src-retina=\"https:\/\/cdn.mad-uk.com\/media\/alias\/v1632449247\/270x178\/studio\/-\/ecosmart-fire-xl-baffles-replacement-items-stainless-steel-45-angle.jpg\" data-lazy-applied=\"true\" data-sizes=\"auto\" data-srcset=\"\" sizes=\"100px\"\u003e\n\u003cdiv class=\"bx-info\"\u003e\n\u003cstrong\u003eXL Baffles\u003c\/strong\u003e\n\u003cp\u003eXL Baffles are used to regulate and further stabilise the flame increasing fuel efficiency of the burner.\u003c\/p\u003e\n\u003c\/div\u003e\n\u003c\/div\u003e\n\u003cdiv class=\"bx-accessory\"\u003e\n\u003cimg class=\"border-frame lazyautosizes ls-is-cached lazyloaded\" src=\"https:\/\/cdn.mad-uk.com\/media\/alias\/v1632449247\/270x178\/studio\/-\/ecosmart-fire-black-glass-charcoal-decorative-black-front.jpg.webp\" alt=\"Flex 50SS Flex Fireplace - Studio Image by EcoSmart Fire\" data-src=\"https:\/\/cdn.mad-uk.com\/media\/alias\/v1632449247\/270x178\/studio\/-\/ecosmart-fire-black-glass-charcoal-decorative-black-front.jpg.webp\" data-src-retina=\"https:\/\/cdn.mad-uk.com\/media\/alias\/v1632449247\/270x178\/studio\/-\/ecosmart-fire-black-glass-charcoal-decorative-black-front.jpg\" data-lazy-applied=\"true\" data-sizes=\"auto\" data-srcset=\"\" sizes=\"100px\"\u003e\n\u003cdiv class=\"bx-info\"\u003e\n\u003cstrong\u003eBlack Glass Charcoal\u003c\/strong\u003e\n\u003cp\u003eThe Black Glass Charcoal is made from high-quality tempered glass and has been designed to withstand harsh weather and temperatures of up to 1300ºF\/700ºC.\u003c\/p\u003e\n\u003cp data-mce-fragment=\"1\"\u003e\u003cstrong data-mce-fragment=\"1\"\u003eChoose the Right Fuel - Use e-NRG bioethanol\u003c\/strong\u003e\u003cbr data-mce-fragment=\"1\"\u003e\u003c\/p\u003e\n\u003cp data-mce-fragment=\"1\"\u003eIt is essential that you choose the right fuel. e-NRG bioethanol is the ONLY fuel suitable for use in your EcoSmart Fire. You can purchase e-NRG bioethanol \u003ca href=\"https:\/\/elegantgardenliving.co.uk\/collections\/e-nrg-bioethanol-fuel\/products\/e-nrg-bioethanol-fuel-for-your-ecosmart-fires\" title=\"e-NRG bioethanol fuel\"\u003eHERE.\u003c\/a\u003e\u003c\/p\u003e\n\u003cp data-mce-fragment=\"1\"\u003e\u003cstrong data-mce-fragment=\"1\"\u003eWhat is e-NRG?\u003c\/strong\u003e\u003c\/p\u003e\n\u003cp data-mce-fragment=\"1\"\u003eFormulated for use in ventless ethanol fireplaces, e-NRG is the cleanest, most efficient liquid bioethanol fuel on the market and produces the best flame each and every time.\u003c\/p\u003e\n\u003cp data-mce-fragment=\"1\"\u003eGreen e-NRG produces no harmful emissions - just heat, steam, and carbon dioxide.\u003c\/p\u003e\n\u003cp data-mce-fragment=\"1\"\u003e \u003c\/p\u003e\n\u003cp\u003e \u003cbr\u003e\u003c\/p\u003e\n\u003c\/div\u003e\n\u003c\/div\u003e\n\u003c\/div\u003e\n\u003c\/div\u003e\n\u003c\/div\u003e\n\u003cp\u003e \u003c\/p\u003e","published_at":"2021-10-26T11:57:48+01:00","created_at":"2021-10-26T10:50:43+01:00","vendor":"Ecosmart","type":"Bioethanol fireplaces","tags":[],"price":484500,"price_min":484500,"price_max":484500,"available":true,"price_varies":false,"compare_at_price":484500,"compare_at_price_min":484500,"compare_at_price_max":484500,"compare_at_price_varies":false,"variants":[{"id":40996339744941,"title":"Stainless Steel Burner \/ All Flame","option1":"Stainless Steel Burner","option2":"All Flame","option3":null,"sku":"ESF.FX.50SS","requires_shipping":true,"taxable":true,"featured_image":{"id":30800024535213,"product_id":7034666483885,"position":1,"created_at":"2021-10-26T11:02:07+01:00","updated_at":"2021-10-26T11:02:08+01:00","alt":null,"width":3300,"height":2040,"src":"\/\/elegantgardenliving.co.uk\/cdn\/shop\/products\/ecosmart-fire-flex-50ss-single-sided-fireplace-insert-black-front-installed.jpg?v=1635242528","variant_ids":[40996339744941,40996339843245]},"available":true,"name":"Ecosmart Flex 50SS Single Sided Fireplace Insert - Stainless Steel Burner \/ All Flame","public_title":"Stainless Steel Burner \/ All Flame","options":["Stainless Steel Burner","All Flame"],"price":484500,"weight":0,"compare_at_price":484500,"inventory_management":"shopify","barcode":"819283025002","featured_media":{"alt":null,"id":23086096810157,"position":1,"preview_image":{"aspect_ratio":1.618,"height":2040,"width":3300,"src":"\/\/elegantgardenliving.co.uk\/cdn\/shop\/products\/ecosmart-fire-flex-50ss-single-sided-fireplace-insert-black-front-installed.jpg?v=1635242528"}},"requires_selling_plan":false,"selling_plan_allocations":[]},{"id":40996339777709,"title":"Stainless Steel Burner \/ Decorative Box Left","option1":"Stainless Steel Burner","option2":"Decorative Box Left","option3":null,"sku":"ESF.FX.50SS.BXL","requires_shipping":true,"taxable":true,"featured_image":{"id":30800151347373,"product_id":7034666483885,"position":3,"created_at":"2021-10-26T11:23:41+01:00","updated_at":"2021-10-26T11:23:42+01:00","alt":null,"width":3300,"height":2040,"src":"\/\/elegantgardenliving.co.uk\/cdn\/shop\/products\/ecosmart-fire-flex-50ss-bxl-single-sided-fireplace-insert-black-front-installed.jpg?v=1635243822","variant_ids":[40996339777709,40996339876013]},"available":true,"name":"Ecosmart Flex 50SS Single Sided Fireplace Insert - Stainless Steel Burner \/ Decorative Box Left","public_title":"Stainless Steel Burner \/ Decorative Box Left","options":["Stainless Steel Burner","Decorative Box Left"],"price":484500,"weight":0,"compare_at_price":484500,"inventory_management":"shopify","barcode":"819283025934","featured_media":{"alt":null,"id":23086225981613,"position":3,"preview_image":{"aspect_ratio":1.618,"height":2040,"width":3300,"src":"\/\/elegantgardenliving.co.uk\/cdn\/shop\/products\/ecosmart-fire-flex-50ss-bxl-single-sided-fireplace-insert-black-front-installed.jpg?v=1635243822"}},"requires_selling_plan":false,"selling_plan_allocations":[]},{"id":40996339810477,"title":"Stainless Steel Burner \/ Decorative Box Right","option1":"Stainless Steel Burner","option2":"Decorative Box Right","option3":null,"sku":"ESF.FX.50SS.BXR","requires_shipping":true,"taxable":true,"featured_image":{"id":30800156524717,"product_id":7034666483885,"position":4,"created_at":"2021-10-26T11:24:30+01:00","updated_at":"2021-10-26T11:24:31+01:00","alt":null,"width":3300,"height":2040,"src":"\/\/elegantgardenliving.co.uk\/cdn\/shop\/products\/ecosmart-fire-flex-50ss-bxr-single-sided-fireplace-insert-black-front-installed.jpg?v=1635243871","variant_ids":[40996339810477,40996339908781]},"available":true,"name":"Ecosmart Flex 50SS Single Sided Fireplace Insert - Stainless Steel Burner \/ Decorative Box Right","public_title":"Stainless Steel Burner \/ Decorative Box Right","options":["Stainless Steel Burner","Decorative Box Right"],"price":484500,"weight":0,"compare_at_price":484500,"inventory_management":"shopify","barcode":"819283025941","featured_media":{"alt":null,"id":23086231519405,"position":4,"preview_image":{"aspect_ratio":1.618,"height":2040,"width":3300,"src":"\/\/elegantgardenliving.co.uk\/cdn\/shop\/products\/ecosmart-fire-flex-50ss-bxr-single-sided-fireplace-insert-black-front-installed.jpg?v=1635243871"}},"requires_selling_plan":false,"selling_plan_allocations":[]},{"id":40996339843245,"title":"Black Burner \/ All Flame","option1":"Black Burner","option2":"All Flame","option3":null,"sku":"ESF.FX.50SS.B","requires_shipping":true,"taxable":true,"featured_image":{"id":30800024535213,"product_id":7034666483885,"position":1,"created_at":"2021-10-26T11:02:07+01:00","updated_at":"2021-10-26T11:02:08+01:00","alt":null,"width":3300,"height":2040,"src":"\/\/elegantgardenliving.co.uk\/cdn\/shop\/products\/ecosmart-fire-flex-50ss-single-sided-fireplace-insert-black-front-installed.jpg?v=1635242528","variant_ids":[40996339744941,40996339843245]},"available":true,"name":"Ecosmart Flex 50SS Single Sided Fireplace Insert - Black Burner \/ All Flame","public_title":"Black Burner \/ All Flame","options":["Black Burner","All Flame"],"price":484500,"weight":0,"compare_at_price":484500,"inventory_management":"shopify","barcode":"819282021043","featured_media":{"alt":null,"id":23086096810157,"position":1,"preview_image":{"aspect_ratio":1.618,"height":2040,"width":3300,"src":"\/\/elegantgardenliving.co.uk\/cdn\/shop\/products\/ecosmart-fire-flex-50ss-single-sided-fireplace-insert-black-front-installed.jpg?v=1635242528"}},"requires_selling_plan":false,"selling_plan_allocations":[]},{"id":40996339876013,"title":"Black Burner \/ Decorative Box Left","option1":"Black Burner","option2":"Decorative Box Left","option3":null,"sku":"ESF.FX.50SS.BXL.B","requires_shipping":true,"taxable":true,"featured_image":{"id":30800151347373,"product_id":7034666483885,"position":3,"created_at":"2021-10-26T11:23:41+01:00","updated_at":"2021-10-26T11:23:42+01:00","alt":null,"width":3300,"height":2040,"src":"\/\/elegantgardenliving.co.uk\/cdn\/shop\/products\/ecosmart-fire-flex-50ss-bxl-single-sided-fireplace-insert-black-front-installed.jpg?v=1635243822","variant_ids":[40996339777709,40996339876013]},"available":true,"name":"Ecosmart Flex 50SS Single Sided Fireplace Insert - Black Burner \/ Decorative Box Left","public_title":"Black Burner \/ Decorative Box Left","options":["Black Burner","Decorative Box Left"],"price":484500,"weight":0,"compare_at_price":484500,"inventory_management":"shopify","barcode":"819282021159","featured_media":{"alt":null,"id":23086225981613,"position":3,"preview_image":{"aspect_ratio":1.618,"height":2040,"width":3300,"src":"\/\/elegantgardenliving.co.uk\/cdn\/shop\/products\/ecosmart-fire-flex-50ss-bxl-single-sided-fireplace-insert-black-front-installed.jpg?v=1635243822"}},"requires_selling_plan":false,"selling_plan_allocations":[]},{"id":40996339908781,"title":"Black Burner \/ Decorative Box Right","option1":"Black Burner","option2":"Decorative Box Right","option3":null,"sku":"ESF.FX.50SS.BXR.B","requires_shipping":true,"taxable":true,"featured_image":{"id":30800156524717,"product_id":7034666483885,"position":4,"created_at":"2021-10-26T11:24:30+01:00","updated_at":"2021-10-26T11:24:31+01:00","alt":null,"width":3300,"height":2040,"src":"\/\/elegantgardenliving.co.uk\/cdn\/shop\/products\/ecosmart-fire-flex-50ss-bxr-single-sided-fireplace-insert-black-front-installed.jpg?v=1635243871","variant_ids":[40996339810477,40996339908781]},"available":true,"name":"Ecosmart Flex 50SS Single Sided Fireplace Insert - Black Burner \/ Decorative Box Right","public_title":"Black Burner \/ Decorative Box Right","options":["Black Burner","Decorative Box Right"],"price":484500,"weight":0,"compare_at_price":484500,"inventory_management":"shopify","barcode":"819282021166","featured_media":{"alt":null,"id":23086231519405,"position":4,"preview_image":{"aspect_ratio":1.618,"height":2040,"width":3300,"src":"\/\/elegantgardenliving.co.uk\/cdn\/shop\/products\/ecosmart-fire-flex-50ss-bxr-single-sided-fireplace-insert-black-front-installed.jpg?v=1635243871"}},"requires_selling_plan":false,"selling_plan_allocations":[]}],"images":["\/\/elegantgardenliving.co.uk\/cdn\/shop\/products\/ecosmart-fire-flex-50ss-single-sided-fireplace-insert-black-front-installed.jpg?v=1635242528","\/\/elegantgardenliving.co.uk\/cdn\/shop\/products\/flex-50ss-flex-series-bondi-beach.jpg?v=1635242431","\/\/elegantgardenliving.co.uk\/cdn\/shop\/products\/ecosmart-fire-flex-50ss-bxl-single-sided-fireplace-insert-black-front-installed.jpg?v=1635243822","\/\/elegantgardenliving.co.uk\/cdn\/shop\/products\/ecosmart-fire-flex-50ss-bxr-single-sided-fireplace-insert-black-front-installed.jpg?v=1635243871","\/\/elegantgardenliving.co.uk\/cdn\/shop\/products\/ecosmart-fire-flex-50ss-single-sided-fireplace-insert-black-front-uninstalled.jpg?v=1635242554","\/\/elegantgardenliving.co.uk\/cdn\/shop\/products\/ecosmart-fire-flex-50ss-single-sided-fireplace-insert-black-45-angle-uninstalled.jpg?v=1635242574","\/\/elegantgardenliving.co.uk\/cdn\/shop\/products\/Flex-50SS.jpg?v=1635242595","\/\/elegantgardenliving.co.uk\/cdn\/shop\/products\/ecosmart-fire-flex-50ss-single-sided-fireplace-insert-front.jpg?v=1635242620","\/\/elegantgardenliving.co.uk\/cdn\/shop\/products\/ecosmart-fire-flex-50ss-single-sided-fireplace-insert-top.jpg?v=1635242637","\/\/elegantgardenliving.co.uk\/cdn\/shop\/products\/ecosmart-fire-flex-ss-single-sided-fireplace-insert-side_2.png?v=1635242654","\/\/elegantgardenliving.co.uk\/cdn\/shop\/products\/ecosmart-fire-xl900-top-tray-ethanol-burner-stainless-steel-45-angle.jpg?v=1635242713","\/\/elegantgardenliving.co.uk\/cdn\/shop\/products\/ecosmart-fire-xl900-top-tray-ethanol-burner-black-45-angle.jpg?v=1635242724","\/\/elegantgardenliving.co.uk\/cdn\/shop\/products\/ecosmart-fire-flex-50ss-bxl-single-sided-fireplace-insert-front.jpg?v=1635340370","\/\/elegantgardenliving.co.uk\/cdn\/shop\/products\/ecosmart-fire-flex-50ss-bxl-single-sided-fireplace-insert-top.jpg?v=1635340392","\/\/elegantgardenliving.co.uk\/cdn\/shop\/products\/ecosmart-fire-flex-ss-single-sided-fireplace-insert-side_5.png?v=1635340411","\/\/elegantgardenliving.co.uk\/cdn\/shop\/products\/ecosmart-fire-flex-50ss-bxr-single-sided-fireplace-insert-front.jpg?v=1635340459","\/\/elegantgardenliving.co.uk\/cdn\/shop\/products\/ecosmart-fire-flex-50ss-bxr-single-sided-fireplace-insert-top.jpg?v=1635340477","\/\/elegantgardenliving.co.uk\/cdn\/shop\/products\/ecosmart-fire-flex-ss-single-sided-fireplace-insert-side_6.png?v=1635340490"],"featured_image":"\/\/elegantgardenliving.co.uk\/cdn\/shop\/products\/ecosmart-fire-flex-50ss-single-sided-fireplace-insert-black-front-installed.jpg?v=1635242528","options":["Burner Colour","Confriguration"],"media":[{"alt":null,"id":23086096810157,"position":1,"preview_image":{"aspect_ratio":1.618,"height":2040,"width":3300,"src":"\/\/elegantgardenliving.co.uk\/cdn\/shop\/products\/ecosmart-fire-flex-50ss-single-sided-fireplace-insert-black-front-installed.jpg?v=1635242528"},"aspect_ratio":1.618,"height":2040,"media_type":"image","src":"\/\/elegantgardenliving.co.uk\/cdn\/shop\/products\/ecosmart-fire-flex-50ss-single-sided-fireplace-insert-black-front-installed.jpg?v=1635242528","width":3300},{"alt":null,"id":23086086750381,"position":2,"preview_image":{"aspect_ratio":1.302,"height":2820,"width":3672,"src":"\/\/elegantgardenliving.co.uk\/cdn\/shop\/products\/flex-50ss-flex-series-bondi-beach.jpg?v=1635242431"},"aspect_ratio":1.302,"height":2820,"media_type":"image","src":"\/\/elegantgardenliving.co.uk\/cdn\/shop\/products\/flex-50ss-flex-series-bondi-beach.jpg?v=1635242431","width":3672},{"alt":null,"id":23086225981613,"position":3,"preview_image":{"aspect_ratio":1.618,"height":2040,"width":3300,"src":"\/\/elegantgardenliving.co.uk\/cdn\/shop\/products\/ecosmart-fire-flex-50ss-bxl-single-sided-fireplace-insert-black-front-installed.jpg?v=1635243822"},"aspect_ratio":1.618,"height":2040,"media_type":"image","src":"\/\/elegantgardenliving.co.uk\/cdn\/shop\/products\/ecosmart-fire-flex-50ss-bxl-single-sided-fireplace-insert-black-front-installed.jpg?v=1635243822","width":3300},{"alt":null,"id":23086231519405,"position":4,"preview_image":{"aspect_ratio":1.618,"height":2040,"width":3300,"src":"\/\/elegantgardenliving.co.uk\/cdn\/shop\/products\/ecosmart-fire-flex-50ss-bxr-single-sided-fireplace-insert-black-front-installed.jpg?v=1635243871"},"aspect_ratio":1.618,"height":2040,"media_type":"image","src":"\/\/elegantgardenliving.co.uk\/cdn\/shop\/products\/ecosmart-fire-flex-50ss-bxr-single-sided-fireplace-insert-black-front-installed.jpg?v=1635243871","width":3300},{"alt":null,"id":23086100021421,"position":5,"preview_image":{"aspect_ratio":1.618,"height":2040,"width":3300,"src":"\/\/elegantgardenliving.co.uk\/cdn\/shop\/products\/ecosmart-fire-flex-50ss-single-sided-fireplace-insert-black-front-uninstalled.jpg?v=1635242554"},"aspect_ratio":1.618,"height":2040,"media_type":"image","src":"\/\/elegantgardenliving.co.uk\/cdn\/shop\/products\/ecosmart-fire-flex-50ss-single-sided-fireplace-insert-black-front-uninstalled.jpg?v=1635242554","width":3300},{"alt":null,"id":23086102347949,"position":6,"preview_image":{"aspect_ratio":1.618,"height":2040,"width":3300,"src":"\/\/elegantgardenliving.co.uk\/cdn\/shop\/products\/ecosmart-fire-flex-50ss-single-sided-fireplace-insert-black-45-angle-uninstalled.jpg?v=1635242574"},"aspect_ratio":1.618,"height":2040,"media_type":"image","src":"\/\/elegantgardenliving.co.uk\/cdn\/shop\/products\/ecosmart-fire-flex-50ss-single-sided-fireplace-insert-black-45-angle-uninstalled.jpg?v=1635242574","width":3300},{"alt":null,"id":23086104314029,"position":7,"preview_image":{"aspect_ratio":1.618,"height":1360,"width":2200,"src":"\/\/elegantgardenliving.co.uk\/cdn\/shop\/products\/Flex-50SS.jpg?v=1635242595"},"aspect_ratio":1.618,"height":1360,"media_type":"image","src":"\/\/elegantgardenliving.co.uk\/cdn\/shop\/products\/Flex-50SS.jpg?v=1635242595","width":2200},{"alt":null,"id":23086108410029,"position":8,"preview_image":{"aspect_ratio":1.618,"height":2040,"width":3300,"src":"\/\/elegantgardenliving.co.uk\/cdn\/shop\/products\/ecosmart-fire-flex-50ss-single-sided-fireplace-insert-front.jpg?v=1635242620"},"aspect_ratio":1.618,"height":2040,"media_type":"image","src":"\/\/elegantgardenliving.co.uk\/cdn\/shop\/products\/ecosmart-fire-flex-50ss-single-sided-fireplace-insert-front.jpg?v=1635242620","width":3300},{"alt":null,"id":23086110769325,"position":9,"preview_image":{"aspect_ratio":1.618,"height":2040,"width":3300,"src":"\/\/elegantgardenliving.co.uk\/cdn\/shop\/products\/ecosmart-fire-flex-50ss-single-sided-fireplace-insert-top.jpg?v=1635242637"},"aspect_ratio":1.618,"height":2040,"media_type":"image","src":"\/\/elegantgardenliving.co.uk\/cdn\/shop\/products\/ecosmart-fire-flex-50ss-single-sided-fireplace-insert-top.jpg?v=1635242637","width":3300},{"alt":null,"id":23086112407725,"position":10,"preview_image":{"aspect_ratio":1.618,"height":2040,"width":3300,"src":"\/\/elegantgardenliving.co.uk\/cdn\/shop\/products\/ecosmart-fire-flex-ss-single-sided-fireplace-insert-side_2.png?v=1635242654"},"aspect_ratio":1.618,"height":2040,"media_type":"image","src":"\/\/elegantgardenliving.co.uk\/cdn\/shop\/products\/ecosmart-fire-flex-ss-single-sided-fireplace-insert-side_2.png?v=1635242654","width":3300},{"alt":null,"id":23086117748909,"position":11,"preview_image":{"aspect_ratio":1.618,"height":2040,"width":3300,"src":"\/\/elegantgardenliving.co.uk\/cdn\/shop\/products\/ecosmart-fire-xl900-top-tray-ethanol-burner-stainless-steel-45-angle.jpg?v=1635242713"},"aspect_ratio":1.618,"height":2040,"media_type":"image","src":"\/\/elegantgardenliving.co.uk\/cdn\/shop\/products\/ecosmart-fire-xl900-top-tray-ethanol-burner-stainless-steel-45-angle.jpg?v=1635242713","width":3300},{"alt":null,"id":23086118895789,"position":12,"preview_image":{"aspect_ratio":1.618,"height":1360,"width":2200,"src":"\/\/elegantgardenliving.co.uk\/cdn\/shop\/products\/ecosmart-fire-xl900-top-tray-ethanol-burner-black-45-angle.jpg?v=1635242724"},"aspect_ratio":1.618,"height":1360,"media_type":"image","src":"\/\/elegantgardenliving.co.uk\/cdn\/shop\/products\/ecosmart-fire-xl900-top-tray-ethanol-burner-black-45-angle.jpg?v=1635242724","width":2200},{"alt":null,"id":23099033157805,"position":13,"preview_image":{"aspect_ratio":1.618,"height":2040,"width":3300,"src":"\/\/elegantgardenliving.co.uk\/cdn\/shop\/products\/ecosmart-fire-flex-50ss-bxl-single-sided-fireplace-insert-front.jpg?v=1635340370"},"aspect_ratio":1.618,"height":2040,"media_type":"image","src":"\/\/elegantgardenliving.co.uk\/cdn\/shop\/products\/ecosmart-fire-flex-50ss-bxl-single-sided-fireplace-insert-front.jpg?v=1635340370","width":3300},{"alt":null,"id":23099034140845,"position":14,"preview_image":{"aspect_ratio":1.618,"height":2040,"width":3300,"src":"\/\/elegantgardenliving.co.uk\/cdn\/shop\/products\/ecosmart-fire-flex-50ss-bxl-single-sided-fireplace-insert-top.jpg?v=1635340392"},"aspect_ratio":1.618,"height":2040,"media_type":"image","src":"\/\/elegantgardenliving.co.uk\/cdn\/shop\/products\/ecosmart-fire-flex-50ss-bxl-single-sided-fireplace-insert-top.jpg?v=1635340392","width":3300},{"alt":null,"id":23099035582637,"position":15,"preview_image":{"aspect_ratio":1.618,"height":2040,"width":3300,"src":"\/\/elegantgardenliving.co.uk\/cdn\/shop\/products\/ecosmart-fire-flex-ss-single-sided-fireplace-insert-side_5.png?v=1635340411"},"aspect_ratio":1.618,"height":2040,"media_type":"image","src":"\/\/elegantgardenliving.co.uk\/cdn\/shop\/products\/ecosmart-fire-flex-ss-single-sided-fireplace-insert-side_5.png?v=1635340411","width":3300},{"alt":null,"id":23099039547565,"position":16,"preview_image":{"aspect_ratio":1.618,"height":2040,"width":3300,"src":"\/\/elegantgardenliving.co.uk\/cdn\/shop\/products\/ecosmart-fire-flex-50ss-bxr-single-sided-fireplace-insert-front.jpg?v=1635340459"},"aspect_ratio":1.618,"height":2040,"media_type":"image","src":"\/\/elegantgardenliving.co.uk\/cdn\/shop\/products\/ecosmart-fire-flex-50ss-bxr-single-sided-fireplace-insert-front.jpg?v=1635340459","width":3300},{"alt":null,"id":23099041284269,"position":17,"preview_image":{"aspect_ratio":1.618,"height":2040,"width":3300,"src":"\/\/elegantgardenliving.co.uk\/cdn\/shop\/products\/ecosmart-fire-flex-50ss-bxr-single-sided-fireplace-insert-top.jpg?v=1635340477"},"aspect_ratio":1.618,"height":2040,"media_type":"image","src":"\/\/elegantgardenliving.co.uk\/cdn\/shop\/products\/ecosmart-fire-flex-50ss-bxr-single-sided-fireplace-insert-top.jpg?v=1635340477","width":3300},{"alt":null,"id":23099042332845,"position":18,"preview_image":{"aspect_ratio":1.618,"height":2040,"width":3300,"src":"\/\/elegantgardenliving.co.uk\/cdn\/shop\/products\/ecosmart-fire-flex-ss-single-sided-fireplace-insert-side_6.png?v=1635340490"},"aspect_ratio":1.618,"height":2040,"media_type":"image","src":"\/\/elegantgardenliving.co.uk\/cdn\/shop\/products\/ecosmart-fire-flex-ss-single-sided-fireplace-insert-side_6.png?v=1635340490","width":3300}],"requires_selling_plan":false,"selling_plan_groups":[],"content":"\u003ch3 data-mce-fragment=\"1\"\u003eEcosmart Flex 50SS Single Sided Bioethanol Fireplace\u003c\/h3\u003e\n\u003cp\u003e\u003cspan\u003eEnjoy an alluring flame from any angle you look at it.\u003c\/span\u003e\u003c\/p\u003e\n\u003cp\u003eSpecifically designed for a single room application, the Ecosmart Flex Single Sided Fireplace Insert features one open side, enabling the flame to be viewed from the front. The bioethanol, true zero-clearance fireplace can be used to create a striking addition to a feature wall, integrated within cabinetry or a fireplace setting - whether in a residential dining room, indoor or outdoor living area, or commercial spaces.\u003c\/p\u003e\n\u003cp\u003eThe clean lines and 'all flame' configuration of the Ecosmart Flex 50SS means the entire viewing area is dedicated to the eye-catching flame, creating a harmonious blend of traditional style and contemporary design.\u003c\/p\u003e\n\u003cp\u003eOne of the most popular of the XL Series burners, the XL900 burner delivers a stunning linear flame. With a 9L capacity, this elongated burner can heat up to 60m\u003csup\u003e2\u003c\/sup\u003e, making it ideal for larger residential and hospitality spaces such as open plan restaurants and bars or hotel lobby areas.\u003c\/p\u003e\n\u003cp\u003eEfficiency is a key feature of this burner, delivering up to 13 hours of heat generating flame from a single refill.\u003c\/p\u003e\n\u003cdiv class=\"ct-disclaimer\"\u003e\n\u003cdiv class=\"ic-safety lazyloaded\"\u003e\u003cbr\u003e\u003c\/div\u003e\n\u003cspan class=\"lb-disclaimer\"\u003eManufacturer approved surround for the BS EN16647 Compliant XL900 burner.\u003c\/span\u003e\n\u003c\/div\u003e\n\u003cdiv class=\"ct-disclaimer\"\u003e\u003cspan class=\"lb-disclaimer\"\u003e\u003c\/span\u003e\u003c\/div\u003e\n\u003cdiv class=\"ct-disclaimer\"\u003e\u003cspan class=\"lb-disclaimer\"\u003e\u003c\/span\u003e\u003c\/div\u003e\n\u003cdiv class=\"ct-disclaimer\"\u003e\n\u003cdiv class=\"cp-technical-data\" data-element=\"has-tabs\"\u003e\n\u003cdiv class=\"wr-header\"\u003e\n\u003ch3 class=\"tt-02\"\u003eConstruction\u003c\/h3\u003e\n\u003c\/div\u003e\n\u003ctable\u003e\n\u003ctbody\u003e\n\u003ctr\u003e\n\u003ctd\u003e\u003cstrong\u003eWeight\u003c\/strong\u003e\u003c\/td\u003e\n\u003ctd\u003e71.40kg [157lb]\u003c\/td\u003e\n\u003c\/tr\u003e\n\u003ctr\u003e\n\u003ctd\u003e\n\u003cstrong\u003eModel Dimensions\u003c\/strong\u003e\u003cspan\u003emm [in]\u003c\/span\u003e\n\u003c\/td\u003e\n\u003ctd\u003e\n\u003cspan\u003eW 1470 [57.9]\u003c\/span\u003e\u003cspan\u003eD 365 [14.4]\u003c\/span\u003e\u003cspan\u003eH 807 [31.8]\u003c\/span\u003e\n\u003c\/td\u003e\n\u003c\/tr\u003e\n\u003ctr\u003e\n\u003ctd\u003e\n\u003cstrong\u003eViewing Area\u003c\/strong\u003e\u003cspan\u003emm [in]\u003c\/span\u003e\n\u003c\/td\u003e\n\u003ctd\u003e\n\u003cspan\u003eW 1270 [50]\u003c\/span\u003e\u003cspan\u003eD 340 [13.4]\u003c\/span\u003e\u003cspan\u003eH 502 [19.8]\u003c\/span\u003e\n\u003c\/td\u003e\n\u003c\/tr\u003e\n\u003ctr\u003e\n\u003ctd\u003e\u003cstrong\u003eMaterials\u003c\/strong\u003e\u003c\/td\u003e\n\u003ctd\u003e\u003cspan\u003eMild Steel \u0026amp; Toughened Glass\u003c\/span\u003e\u003c\/td\u003e\n\u003c\/tr\u003e\n\u003ctr\u003e\n\u003ctd\u003e\u003cstrong\u003eModel Colour\u003c\/strong\u003e\u003c\/td\u003e\n\u003ctd\u003e\u003cspan class=\"ic-color bl\"\u003eBlack  \u003c\/span\u003e\u003c\/td\u003e\n\u003c\/tr\u003e\n\u003ctr\u003e\n\u003ctd\u003e\u003cstrong\u003eBurner Colours\u003c\/strong\u003e\u003c\/td\u003e\n\u003ctd\u003e\n\u003cspan class=\"ic-color ss\"\u003eStainless Steel or \u003c\/span\u003e\u003cspan class=\"ic-color bk\"\u003eBlack  \u003c\/span\u003e\n\u003c\/td\u003e\n\u003c\/tr\u003e\n\u003c\/tbody\u003e\n\u003c\/table\u003e\n\u003csmall class=\"tx-disclaimer ic-ul-small ic-safety\"\u003eManufacturer approved surround for the BS EN16647 Compliant XL900 burner.\u003c\/small\u003e\u003csmall class=\"tx-disclaimer\"\u003eOur fireboxes are manufactured to the highest standards and in accordance with ISO 9001:2008.\u003c\/small\u003e\n\u003c\/div\u003e\n\u003cdiv class=\"cp-technical-data\" data-element=\"has-tabs\"\u003e\u003c\/div\u003e\n\u003cdiv class=\"cp-technical-data\" data-element=\"has-tabs\"\u003e\n\u003cdiv class=\"wr-header\"\u003e\n\u003ch3 class=\"tt-02\"\u003eBurner Efficiency\u003c\/h3\u003e\n\u003cdiv class=\"wr-scroll\"\u003e\n\u003cdiv class=\"cp-tabs\" data-element=\"tabs\"\u003e\u003ca data-item-index=\"0\" class=\"active\"\u003eXL900\u003c\/a\u003e\u003c\/div\u003e\n\u003c\/div\u003e\n\u003c\/div\u003e\n\u003ctable\u003e\n\u003ctbody\u003e\n\u003ctr\u003e\n\u003ctd\u003e\u003cstrong\u003eCapacity:\u003c\/strong\u003e\u003c\/td\u003e\n\u003ctd\u003e9 L [2.4 Gal]\u003c\/td\u003e\n\u003c\/tr\u003e\n\u003ctr\u003e\n\u003ctd\u003e\u003cstrong\u003eHeats on Average:\u003c\/strong\u003e\u003c\/td\u003e\n\u003ctd\u003e60m\u003csup\u003e2\u003c\/sup\u003e\u003cspan\u003e \u003c\/span\u003e[646ft\u003csup\u003e2\u003c\/sup\u003e]\u003c\/td\u003e\n\u003c\/tr\u003e\n\u003ctr\u003e\n\u003ctd\u003e\u003cstrong\u003eMinimum Room:\u003c\/strong\u003e\u003c\/td\u003e\n\u003ctd\u003e110m\u003csup\u003e3\u003c\/sup\u003e\u003cspan\u003e \u003c\/span\u003e[3885ft\u003csup\u003e3\u003c\/sup\u003e]\u003c\/td\u003e\n\u003c\/tr\u003e\n\u003ctr\u003e\n\u003ctd\u003e\u003cstrong\u003eBurn Time:\u003c\/strong\u003e\u003c\/td\u003e\n\u003ctd\u003e8-13h\u003c\/td\u003e\n\u003c\/tr\u003e\n\u003ctr\u003e\n\u003ctd\u003e\u003cstrong\u003eThermal Output:\u003c\/strong\u003e\u003c\/td\u003e\n\u003ctd\u003e16 MJ\/h - 15000 BTU\/h - 4.4 kW\u003c\/td\u003e\n\u003c\/tr\u003e\n\u003c\/tbody\u003e\n\u003c\/table\u003e\n\u003csmall class=\"tx-disclaimer\"\u003e* These values are indicative only and may vary depending on the model purchased, installation environment, and the composition of the e-NRG bioethanol sourced in each country.\u003c\/small\u003e\n\u003c\/div\u003e\n\u003cdiv class=\"cp-technical-data\" data-element=\"has-tabs\"\u003e\u003cbr\u003e\u003c\/div\u003e\n\u003cdiv class=\"cp-technical-data\" data-element=\"has-tabs\"\u003e\n\u003cdiv class=\"wr-header\"\u003e\n\u003ch3 class=\"tt-02\"\u003eAccessories Included\u003c\/h3\u003e\n\u003cdiv class=\"wr-scroll\"\u003e\n\u003cdiv class=\"cp-tabs\" data-element=\"tabs\"\u003e\u003cbr\u003e\u003c\/div\u003e\n\u003c\/div\u003e\n\u003c\/div\u003e\n\u003cdiv class=\"wr-items active\" data-item-index=\"0\"\u003e\n\u003cdiv class=\"bx-accessory\"\u003e\n\u003cimg class=\"border-frame lazyautosizes ls-is-cached lazyloaded\" src=\"https:\/\/cdn.mad-uk.com\/media\/alias\/v1632449247\/270x178\/studio\/-\/e-nrg-bioethanol-fire-lighter-safety-accessory-stainless-steel-side.jpg.webp\" alt=\"Flex 50SS Flex Fireplace - Studio Image by EcoSmart Fire\" data-src=\"https:\/\/cdn.mad-uk.com\/media\/alias\/v1632449247\/270x178\/studio\/-\/e-nrg-bioethanol-fire-lighter-safety-accessory-stainless-steel-side.jpg.webp\" data-src-retina=\"https:\/\/cdn.mad-uk.com\/media\/alias\/v1632449247\/270x178\/studio\/-\/e-nrg-bioethanol-fire-lighter-safety-accessory-stainless-steel-side.jpg\" data-lazy-applied=\"true\" data-sizes=\"auto\" data-srcset=\"\" sizes=\"100px\"\u003e\n\u003cdiv class=\"bx-info\"\u003e\n\u003cstrong\u003eFire Lighter\u003c\/strong\u003e\n\u003cp\u003eThis refillable butane lighter supports the safe ignition of the lighting rod. The length of the lighter further enhances the management of the lighting process.\u003c\/p\u003e\n\u003c\/div\u003e\n\u003c\/div\u003e\n\u003cdiv class=\"bx-accessory\"\u003e\n\u003cimg class=\"border-frame lazyautosizes ls-is-cached lazyloaded\" src=\"https:\/\/cdn.mad-uk.com\/media\/alias\/v1632449247\/270x178\/studio\/-\/e-nrg-bioethanol-lighting-rod-safety-accessory-stainless-steel-45-angle.jpg.webp\" alt=\"Flex 50SS Flex Fireplace - Studio Image by EcoSmart Fire\" data-src=\"https:\/\/cdn.mad-uk.com\/media\/alias\/v1632449247\/270x178\/studio\/-\/e-nrg-bioethanol-lighting-rod-safety-accessory-stainless-steel-45-angle.jpg.webp\" data-src-retina=\"https:\/\/cdn.mad-uk.com\/media\/alias\/v1632449247\/270x178\/studio\/-\/e-nrg-bioethanol-lighting-rod-safety-accessory-stainless-steel-45-angle.jpg\" data-lazy-applied=\"true\" data-sizes=\"auto\" data-srcset=\"\" sizes=\"100px\"\u003e\n\u003cdiv class=\"bx-info\"\u003e\n\u003cstrong\u003eLighting Rod\u003c\/strong\u003e\n\u003cp\u003eThis operational accessory enables you to safely adjust the slider position of the Burner at any time. It is also used for the ignition and extinguishing procedures.\u003c\/p\u003e\n\u003c\/div\u003e\n\u003c\/div\u003e\n\u003cdiv class=\"bx-accessory\"\u003e\n\u003cimg class=\"border-frame lazyautosizes ls-is-cached lazyloaded\" src=\"https:\/\/cdn.mad-uk.com\/media\/alias\/v1632449247\/270x178\/studio\/-\/e-nrg-bioethanol-jerry-can-5l-safety-accessory---45-angle.jpg.webp\" alt=\"Flex 50SS Flex Fireplace - Studio Image by EcoSmart Fire\" data-src=\"https:\/\/cdn.mad-uk.com\/media\/alias\/v1632449247\/270x178\/studio\/-\/e-nrg-bioethanol-jerry-can-5l-safety-accessory---45-angle.jpg.webp\" data-src-retina=\"https:\/\/cdn.mad-uk.com\/media\/alias\/v1632449247\/270x178\/studio\/-\/e-nrg-bioethanol-jerry-can-5l-safety-accessory---45-angle.jpg\" data-lazy-applied=\"true\" data-sizes=\"auto\" data-srcset=\"\" sizes=\"100px\"\u003e\n\u003cdiv class=\"bx-info\"\u003e\n\u003cstrong\u003eJerry Can 5L\u003c\/strong\u003e\n\u003cp\u003eSafety features include automatic stop flow, fast flow rate, locking thumb button control, and self-venting system.\u003c\/p\u003e\n\u003c\/div\u003e\n\u003c\/div\u003e\n\u003cdiv class=\"bx-accessory\"\u003e\n\u003cimg class=\"border-frame lazyautosizes ls-is-cached lazyloaded\" src=\"https:\/\/cdn.mad-uk.com\/media\/alias\/v1632449247\/270x178\/studio\/-\/ecosmart-fire-xl-baffles-replacement-items-stainless-steel-45-angle.jpg.webp\" alt=\"Flex 50SS Flex Fireplace - Studio Image by EcoSmart Fire\" data-src=\"https:\/\/cdn.mad-uk.com\/media\/alias\/v1632449247\/270x178\/studio\/-\/ecosmart-fire-xl-baffles-replacement-items-stainless-steel-45-angle.jpg.webp\" data-src-retina=\"https:\/\/cdn.mad-uk.com\/media\/alias\/v1632449247\/270x178\/studio\/-\/ecosmart-fire-xl-baffles-replacement-items-stainless-steel-45-angle.jpg\" data-lazy-applied=\"true\" data-sizes=\"auto\" data-srcset=\"\" sizes=\"100px\"\u003e\n\u003cdiv class=\"bx-info\"\u003e\n\u003cstrong\u003eXL Baffles\u003c\/strong\u003e\n\u003cp\u003eXL Baffles are used to regulate and further stabilise the flame increasing fuel efficiency of the burner.\u003c\/p\u003e\n\u003c\/div\u003e\n\u003c\/div\u003e\n\u003cdiv class=\"bx-accessory\"\u003e\n\u003cimg class=\"border-frame lazyautosizes ls-is-cached lazyloaded\" src=\"https:\/\/cdn.mad-uk.com\/media\/alias\/v1632449247\/270x178\/studio\/-\/ecosmart-fire-black-glass-charcoal-decorative-black-front.jpg.webp\" alt=\"Flex 50SS Flex Fireplace - Studio Image by EcoSmart Fire\" data-src=\"https:\/\/cdn.mad-uk.com\/media\/alias\/v1632449247\/270x178\/studio\/-\/ecosmart-fire-black-glass-charcoal-decorative-black-front.jpg.webp\" data-src-retina=\"https:\/\/cdn.mad-uk.com\/media\/alias\/v1632449247\/270x178\/studio\/-\/ecosmart-fire-black-glass-charcoal-decorative-black-front.jpg\" data-lazy-applied=\"true\" data-sizes=\"auto\" data-srcset=\"\" sizes=\"100px\"\u003e\n\u003cdiv class=\"bx-info\"\u003e\n\u003cstrong\u003eBlack Glass Charcoal\u003c\/strong\u003e\n\u003cp\u003eThe Black Glass Charcoal is made from high-quality tempered glass and has been designed to withstand harsh weather and temperatures of up to 1300ºF\/700ºC.\u003c\/p\u003e\n\u003cp data-mce-fragment=\"1\"\u003e\u003cstrong data-mce-fragment=\"1\"\u003eChoose the Right Fuel - Use e-NRG bioethanol\u003c\/strong\u003e\u003cbr data-mce-fragment=\"1\"\u003e\u003c\/p\u003e\n\u003cp data-mce-fragment=\"1\"\u003eIt is essential that you choose the right fuel. e-NRG bioethanol is the ONLY fuel suitable for use in your EcoSmart Fire. You can purchase e-NRG bioethanol \u003ca href=\"https:\/\/elegantgardenliving.co.uk\/collections\/e-nrg-bioethanol-fuel\/products\/e-nrg-bioethanol-fuel-for-your-ecosmart-fires\" title=\"e-NRG bioethanol fuel\"\u003eHERE.\u003c\/a\u003e\u003c\/p\u003e\n\u003cp data-mce-fragment=\"1\"\u003e\u003cstrong data-mce-fragment=\"1\"\u003eWhat is e-NRG?\u003c\/strong\u003e\u003c\/p\u003e\n\u003cp data-mce-fragment=\"1\"\u003eFormulated for use in ventless ethanol fireplaces, e-NRG is the cleanest, most efficient liquid bioethanol fuel on the market and produces the best flame each and every time.\u003c\/p\u003e\n\u003cp data-mce-fragment=\"1\"\u003eGreen e-NRG produces no harmful emissions - just heat, steam, and carbon dioxide.\u003c\/p\u003e\n\u003cp data-mce-fragment=\"1\"\u003e \u003c\/p\u003e\n\u003cp\u003e \u003cbr\u003e\u003c\/p\u003e\n\u003c\/div\u003e\n\u003c\/div\u003e\n\u003c\/div\u003e\n\u003c\/div\u003e\n\u003c\/div\u003e\n\u003cp\u003e \u003c\/p\u003e"}
Ecosmart Flex 50SS Single Sided Fireplace Insert
Why Buy From Us?
FREE Delivery ✓
Authorised Dealer ✓
100% Secure Shopping ✓
No Hidden Fees ✓
Great Customer Service ✓
Ecosmart Flex 50SS Single Sided Bioethanol Fireplace
Enjoy an alluring flame from any angle you look at it.
Specifically designed for a single room application, the Ecosmart Flex Single Sided Fireplace Insert features one open side, enabling the flame to be viewed from the front. The bioethanol, true zero-clearance fireplace can be used to create a striking addition to a feature wall, integrated within cabinetry or a fireplace setting - whether in a residential dining room, indoor or outdoor living area, or commercial spaces.
The clean lines and 'all flame' configuration of the Ecosmart Flex 50SS means the entire viewing area is dedicated to the eye-catching flame, creating a harmonious blend of traditional style and contemporary design.
One of the most popular of the XL Series burners, the XL900 burner delivers a stunning linear flame. With a 9L capacity, this elongated burner can heat up to 60m2, making it ideal for larger residential and hospitality spaces such as open plan restaurants and bars or hotel lobby areas.
Efficiency is a key feature of this burner, delivering up to 13 hours of heat generating flame from a single refill.
Manufacturer approved surround for the BS EN16647 Compliant XL900 burner.
Construction
Weight
71.40kg [157lb]
Model Dimensions

mm [in]

W 1470 [57.9]

D 365 [14.4]

H 807 [31.8]

Viewing Area

mm [in]

W 1270 [50]

D 340 [13.4]

H 502 [19.8]

Materials

Mild Steel & Toughened Glass

Model Colour

Black  

Burner Colours

Stainless Steel or 

Black  
Manufacturer approved surround for the BS EN16647 Compliant XL900 burner.Our fireboxes are manufactured to the highest standards and in accordance with ISO 9001:2008.
Burner Efficiency
Capacity:
9 L [2.4 Gal]
Heats on Average:
60m2

 

[646ft2]
Minimum Room:
110m3

 

[3885ft3]
Burn Time:
8-13h
Thermal Output:
16 MJ/h - 15000 BTU/h - 4.4 kW
* These values are indicative only and may vary depending on the model purchased, installation environment, and the composition of the e-NRG bioethanol sourced in each country.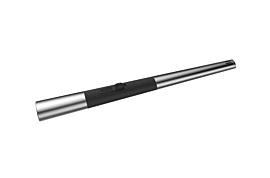 Fire Lighter
This refillable butane lighter supports the safe ignition of the lighting rod. The length of the lighter further enhances the management of the lighting process.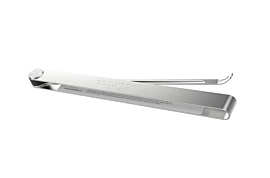 Lighting Rod
This operational accessory enables you to safely adjust the slider position of the Burner at any time. It is also used for the ignition and extinguishing procedures.
Jerry Can 5L
Safety features include automatic stop flow, fast flow rate, locking thumb button control, and self-venting system.
XL Baffles
XL Baffles are used to regulate and further stabilise the flame increasing fuel efficiency of the burner.
Black Glass Charcoal
The Black Glass Charcoal is made from high-quality tempered glass and has been designed to withstand harsh weather and temperatures of up to 1300ºF/700ºC.
Choose the Right Fuel - Use e-NRG bioethanol

It is essential that you choose the right fuel. e-NRG bioethanol is the ONLY fuel suitable for use in your EcoSmart Fire. You can purchase e-NRG bioethanol HERE.
What is e-NRG?
Formulated for use in ventless ethanol fireplaces, e-NRG is the cleanest, most efficient liquid bioethanol fuel on the market and produces the best flame each and every time.
Green e-NRG produces no harmful emissions - just heat, steam, and carbon dioxide.
Order confirmation
When we receive your order, we provide you with a confirmation to your email. In addition, when you receive your order confirmation we have pre-authorised your payment method. We check with our warehouse or suppliers to make sure that your desired item is available and can be despatched. In the event that your items are unavailable for immediate despatch, we remove the pre-authorisation from your credit card and send you an email informing you of our actions. When items are available to be dispatched, we process the charges and prepare to despatch your order.
How will my order be delivered?
All orders will be delivered using the fastest, safest, and most reliable methods. Once we process your payment, we dispatch your items within the delivery time frame stated on the product page. Then, we send you a despatch notification after your item/s have left the warehouse. We will choose the most suitable delivery method and courier after you order. It's not possible to choose a courier or delivery method yourself.
Where does www.elegantgardenliving.co.uk deliver?
We deliver anywhere in the UK (United Kingdom)
There may be additional charges for the 'offshore domestic regions' and 'Scottish Highlands': the Channel Islands, Isle of Wight, Isle of Man, Scilly Isles, Scottish Highlands, Scottish Islands and Northern Ireland.
If your address is outside of the UK mainland please contact for a delivery quote, either by email info@elegantgardenliving.co.uk or by phone: 01663764705
Have a question about this product? Send it to us via the form below and we will get back to you as soon as possible with an answer.